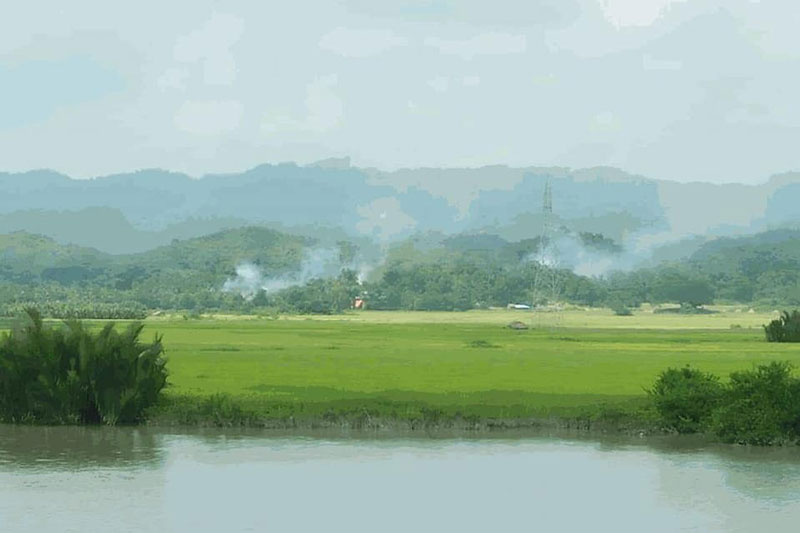 Khin Tharaphy Oo | DMG
10 October, Sittwe.
 
Locals are worried that homes have been set on fire in some villages of Arakan State and civil society organizations have denounced this action as a human rights violation.

The houses that have been burned down are from villages near conflict areas between the Tatmadaw and the Arakan Army (AA) and houses were burnt while the village was empty because residents had fled.

"If armed troops are stationed in villages, fighting can break out and homes become accidental targets for artillery fire. But, if homes and villages are torched intentionally, that transgresses human rights. The purpose of this action is to instill fear and dread into villagers to make them feel weak and vulnerable." said U Khaing Kaung San, director of the Wan Lark Foundation.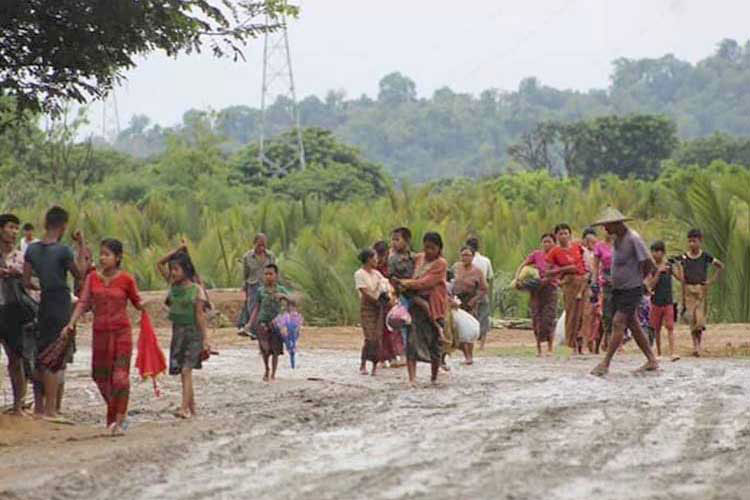 Setting fire to homes to intimidate locals, who have fled due to clashes is a blatant infringement of their human rights, said U Zaw Zaw Min, manager of Human Rights Defenders and Promoters Group in Arakan State.

"We all know that human rights violations is a common issue in areas where fighting takes place. We assume that it is committed by a group that wants absolute control over a situation," he said.

Houses from Ah Lay Chaung, U Yin Thar, Nwar Yone Taung and Kun Taung villages in Buthidaung Township and some villages in Myebon Township were also burned down.

A house was set on fire in Kun Taung village, Buthidaung Township, on 4 October. Although locals have accused the Tatmadaw of torching this house, the Tatmadaw has denied it.