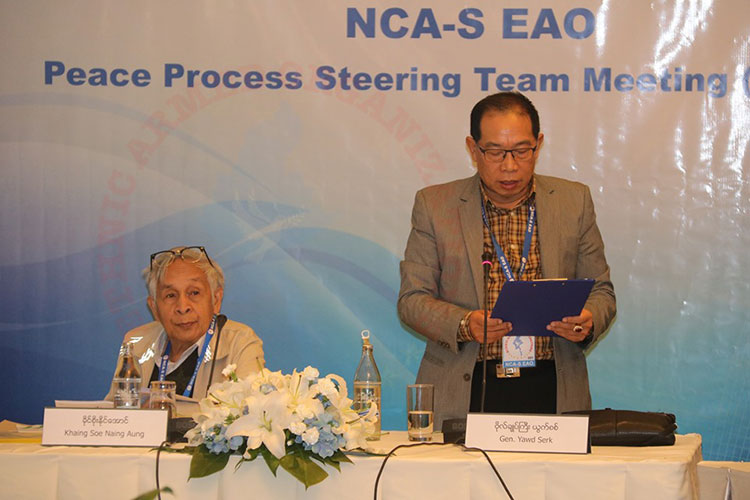 Myat Win Kyaw | DMG
12 October, Yangon
 
The 2020 general elections can have an impact on the peace-making process to a certain extent, said General Yawd Serk, acting leader of the Peace Process Steering Team (PPST). 

General Yawd Serk made the remarks in his opening address during a meeting of the signatories of the ethnic armed organizations to the Nationwide Ceasefire Agreement (NCA) being held in Chiang Mai, Thailand on 10 October.

"Currently all stakeholders who are engaged in the peace-making process require integrity and attentiveness," he said.

The Chairman of the Restoration Council of Shan State (RCSS) underscored that peace negotiators must endeavor to ensure that guns fall silent in the country while attempting to organize the peace talks and political dialogues. They should not be provocateurs in the guise of the peacemakers, he warned.

He went on to say that attempts to amend the 2008 Constitution through the parliament should be in conformity with the ethnic armed groups' desire of changing the military-drafted charter under the NCA framework.

The meeting of the signatories to the Nationwide Ceasefire Agreement (NCA) is being convened in Chiang Mai from 10 to 12 October.