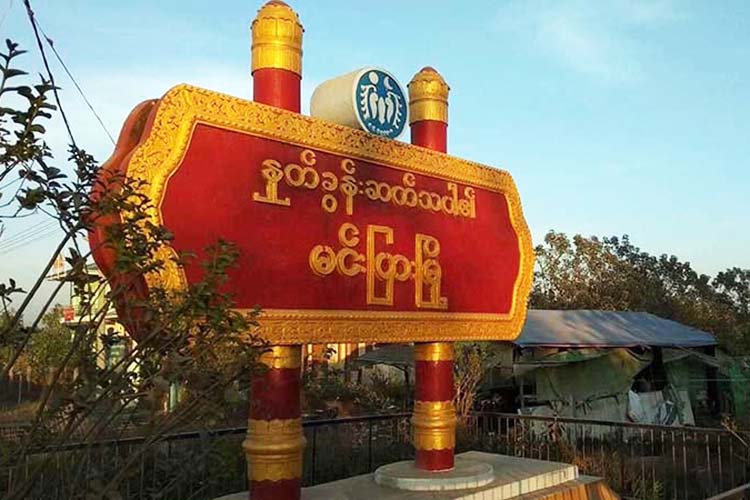 Win Nyunt/DMG
October 23, Sittwe
A Tatmadaw unit arrived at Lat Khote village in Minbya Township, Arakan State around 8 a.m. of October 23 and rounded up more than 40 civilians
An anonymous villager said that the Tatmadaw group entered the village and questioned residents after soldiers experienced a bomb blast near the village.
"A landmine exploded today a furlong away from the east side of our village. Soon after that, they [the Tatmadaw] entered the village, firing guns into the air. We were told to gather in front of them. Then they asked us whether we know the Arakan Army (AA) or were we members of AA. They took our gold jewelry, money and mobile phones with them," the villager said.
He added that the Tatmadaw said that they will use the villagers as guides until the Yar Maung bridge and will release them after that.
"They [the Tatmadaw] didn't beat or kill them [the villagers]," the villager said.
Colonel Win Zaw Oo, head of the Western Command, said that the Tatmadaw group didn't take any villagers or personal property from the village. They went into the village just to question people because AA soldiers ran inside the village after attacking the Tatmadaw unit with munitions.
"Why did the AA set up bombs near this Lat Khote village? They run into the village after the attack. So why did they run into that village? That's why the Tatmadaw group justifiably questioned people from the village," he added.
According to locals, none of Tatmadaw soldiers died or were injured because of the attack.