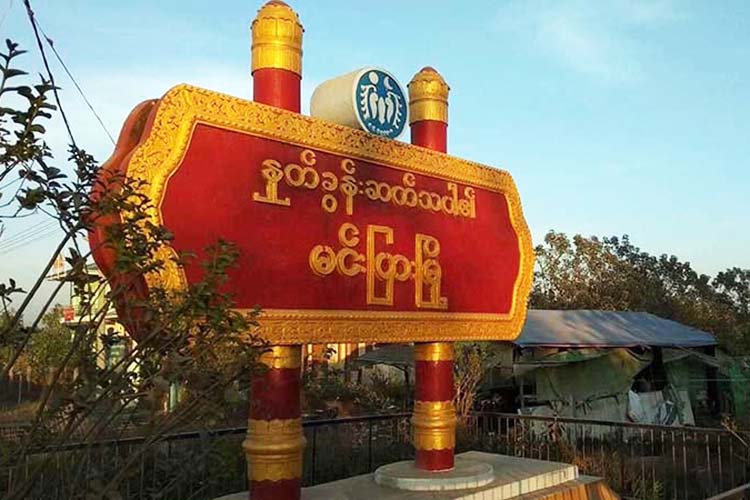 Win Nyung/DMG
October 24, Sittwe
Locals said that more than 40 civilians, who were taken from Lat Khote village in Minbya Township by the Tatmadaw to use as guides, returned home around 4 p.m. on October 23.
On the morning of October 23, a Tatmadaw unit experienced a bomb blast near the village. After that accident, the Tatmadaw entered the village and questioned the residents then took more than 40 villagers with them.
"They [the Tatmadaw] took us near Yar Maung Bridge then released us at around 4 p.m. They didn't try to beat or torture us," U Maung Sein, one of the group who were taken by the Tatmadaw said.
Locals accused the Tamadaw soldiers of taking their personal property from some houses when they questioned residents in the village. But the Tatmadaw denied the accusation.
The Arakan Army (AA) stated that they had a fight with the Tatmadaw on October 23 at a location between Lat Khote and Seit Htaya villages.