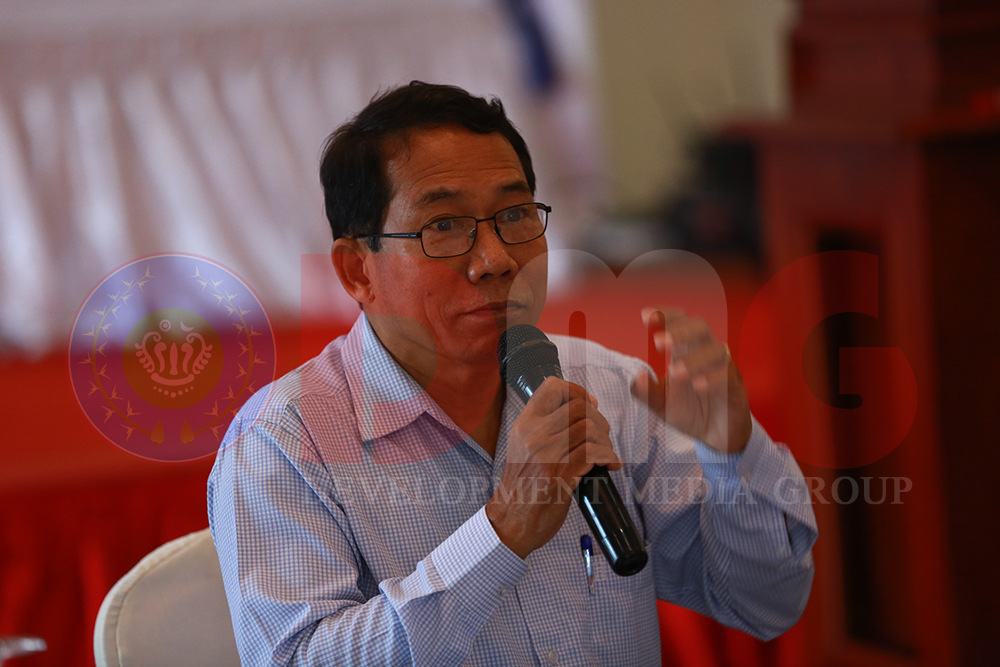 Khaing Roe La/ DMG
1 November, Sittwe
Arakan Front Party (AFP) members and supporters prayed for the release of Arakanese political leader Dr. Aye Maung who was sentenced to 20 years imprisonment. The service took place on his 62nd birthday party on 1 November.
The 62nd birthday of Dr. Aye Maung was organized by Arakan Front Party and included refreshments and tea that were served to displaced persons taking shelter and studying at the monastic education school and Dhammarama Monastery in Danyawady Ward in Sittwe.
They prayed for the future release of Dr. Aye Maung at Atula Marazein Pyilonechantha Pagoda near Wingabar Ground in Sittwe. Moreover, members of the Sangha were offered meals at the branch of the Arakan Front Party in Yangon, said Central Executive Committee member U Aung Than Wai.
"AFP members held the 62nd birthday celebration for our esteemed leader while he is in jail. We prayed for his good health and for his release from incarceration as quickly as possible," he said.
Even though an important figure for Arakan State is in the jail, supporters are always remembering him, said Pyithu Hluttaw MP U Aung Thaung Shwe, who supports Dr. Aye Maung.
"The democratic public government interns a prominent person who is of importance not only for Arakan State but also for Myanmar. In spite of the government's actions, people will always remember him. Today's birthday party proved that the people are on his side and support him unconditionally. We all pray for his freedom," he added.
As Dr. Aye Maung was sentenced 20 years imprisonment, appeals were submitted to different levels of the judicial system, up to the Supreme Court of the Union, but the appeals were quashed. Hence, a special appeal was submitted to the Supreme Court of the Union to head the case to its full extent of the law.
The Sittwe District Court handed down a 20-year sentence of imprisonment to Dr. Aye Maung and writer Wai Hun Aung under the charges of high treason and sedition on 19 March because the two gave talks at a literary conference in commemoration of the loss of sovereignty of the Arakan royal state held in 2018.