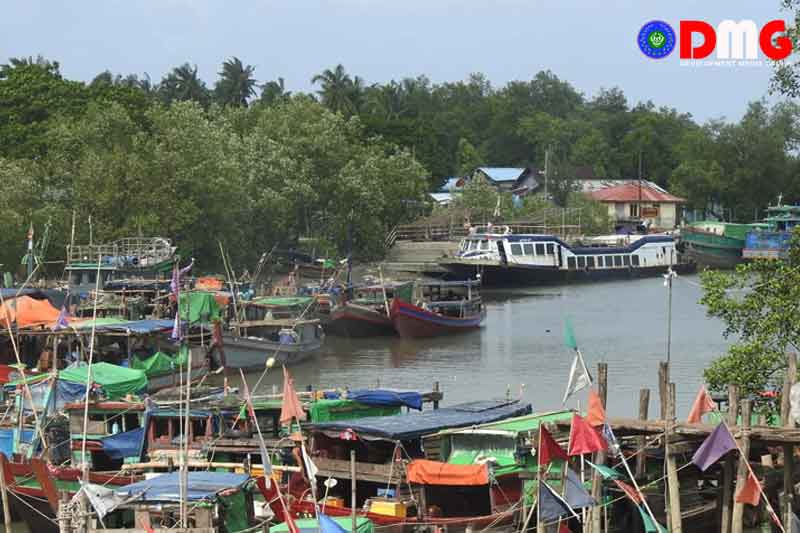 Aung Kaung Zaw | DMG
9 November, Manaung
A gale winds around the coastal area in Arakan State, forced daily ferry express boat service running between Manaung and Taunggup townships to stop temporarily.
Shwe Pyi Tan and Shwe Lin Yone ferry express boat services have suspended their daily operation since 8 November due to strong winds.
"We had to stop our service for five days as of 8 November because the wind is really strong," said Ko Maung Maung Aye, manager of the Shwe Lin Yone ferry express boat service.
Since Manaung region has to rely on only waterways, it is one of the regions with limited means of transportation.
Strong winds that blew during harvesting season of monsoon paddy created troubles for farmers because rice plants would be uprooted by the gusty winds, a farmer said.
"All rice plants are lying on the ground because of the wind gusts. It is difficult for us to tie them in sheaves. The cost for harvesting paddy would be more expensive," a farmer U Thein Tin said.