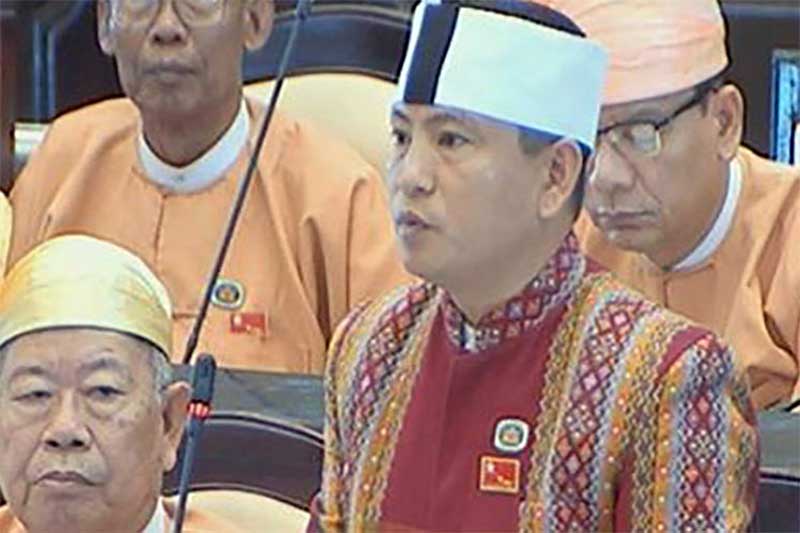 Win Nyunt | DMG
November 12, Sittwe

More than 40 Chin organizations issued a joint statement on November 11, and it calls for the release of Amyothar Hluttaw member U Hwei Tin detained by the Arakan Army (AA) immediately.

The Chin organizations said that it was time for the AA to let the family of U Hwei Tin and the public know openly that U Hwei Tin was safe.

The statement mentioned that they were worried about the health and physical conditions of U Hwei Tin.

U Hwei Tin is a member of National League for Democracy and of Amyothar Hluttaw for Chin State No 11 constituency. He was detained by the AA on November 3 along with nine Indian citizens.

Despite the Indian citizens' subsequent release, the AA has continued to detain the Chin State MP for more questions.

The AA issued a statement on November 10, and it said that they detained U Hwei Tin for numerous reasons, such as taking part in the anti- AA activities and trying to disrupt AA's military plans.

"We have already received some evidence from U Hwei Tin," the AA said.

November 12 is the 10th day of his incarceration, and the Chin organizations warned the AA to treat the Chin State MP in accordance with human rights regulations.
 
The National League for Democracy (central) also issued a statement on November 9 to release U Hwei Tin at the earliest time.