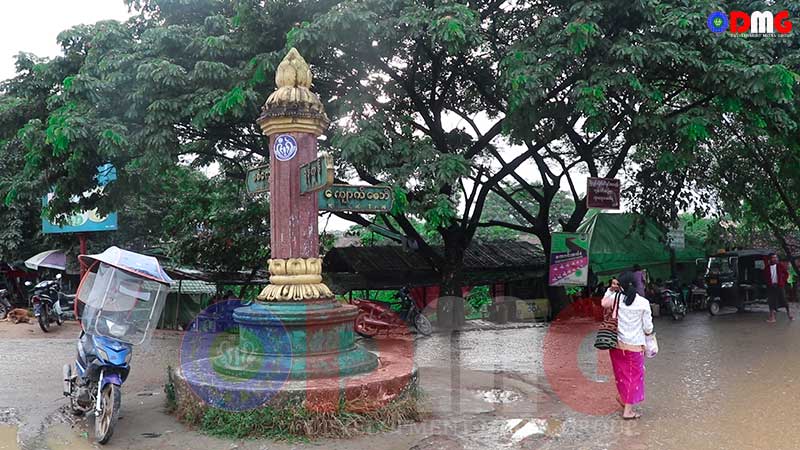 Myat Win Kyaw | DMG
November 13, Kyauktaw

A Tatmadaw unit hit landmines on the afternoon of November 13 beside Yangon – Sittwe highway road near Thayat Tapin village in Kyauktaw Township, the locals said. 

After the attack, the Tatmadaw blocked the road running from Thyat Tapin village to Mahar Muni village, the roadblock left more than 100 vehicles stranded, including trucks and passenger buses. The Tatmadaw reopened the roads after 5 p.m.

Locals said that while the Tatmadaw unit, which included around 40 soldiers, was walking from the southern side Thayat Tapin village to Yangon – Sittwe highway road, the bombs exploded near the bridge beside the road. 

"Just about a few minutes after they [the Tatmadaw soldiers] passed through our village, we heard a loud sound. Then, we heard gunfire. But we don't know who were shot at," an anonymous village resident said. 

He added that he saw about four soldiers killed by the bomb blast. 

"We are just afraid that they [the Tatmadaw soldiers] would come to the village in the evening and make problems with us. We saw that another 30 soldiers just arrived here," he said.

DMG is still trying to contact the Tatmadaw information team but they have yet to confirm the deaths of Tatmadaw soldiers. 

The residents from Thayat Tapin village said that a Tatmadaw unit encountered landmines at the same location previously, and the Tatmadaw soldiers shot into village after triggering the landmines.