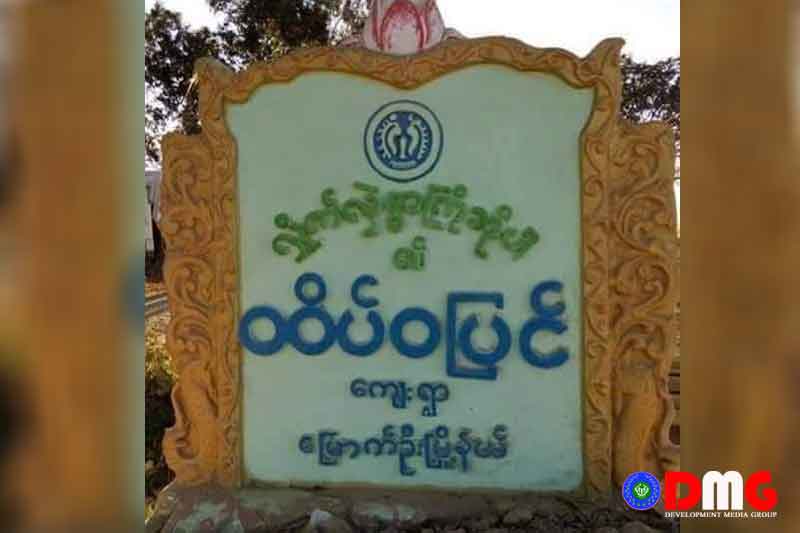 Khaing Roe La | DMG
19 November, Mrauk-U
 
A woman was hit by a piece of shrapnel when an artillery shell exploded in a compound in Hteik Wa Pyin village of Mrauk-U Township in Arakan State at about 1a.m. on 19 November. 
Daw Aung Nyunt Sein, 54, from Hteik Wa Pyin village got injuries in her left calf because of the artillery explosion, said a family member of the victim. 
"An artillery shell fired from an unknown source landed at the foot of a coconut tree in the compound. Then my mother-in-law, who had been in front of the house, was struck by pieces of shrapnel," said Ko Tun Sein, son-in-law of the injured woman.
Daw Aung Nyunt Sein was sent to Mrauk-U hospital, metal pieces still remain in her calf, the family members of the victim told the DMG, citing what the doctor said. 
Ko Tun Sein said people are injured and homes are damaged by artillery shells and it should not happen. 
"Whoever fires artillery shells, villages shouldn't become targets for artillery shells," he said.
Although locals have accused a Tatmadaw column that's stationed at Lin Mway Taung Hill of firing this artillery shell, the DMG has yet to receive any comment from the Tatmadaw because of communication issues.
The number of civilian casualties caused by the fighting between the Tatmadaw and AA in Arakan State is increasing.