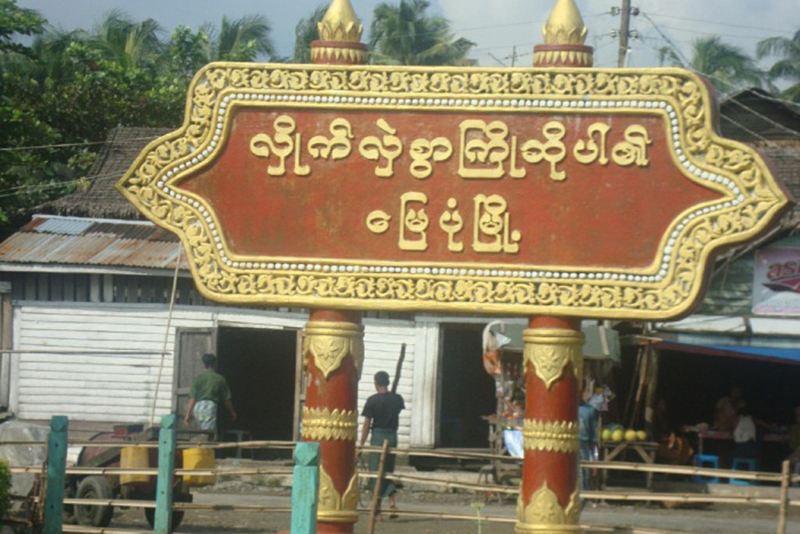 Win Nyunt | DMG
November 19, Sittwe
Tatmadaw soldiers fired guns around villages in Myebon Township from helicopters on November 18 and 19, locals said.
An anonymous villager said that a fight erupted between the Tatmadaw and the Arakan Army (AA) at around 4 p.m. on November 18 near Yaw Chaung village in Myebon, and two helicopters from the Tatmadaw arrived and launched the air attack.
"Two Tatmadaw helicopters arrived at around 5 p.m. and fired weapons for 15 minutes. The soldiers shot around the villages but no bullets hit the villages," he said. 
According to locals, more clashes occurred near Yaw Chaung village on the morning of November 19, and the Tatmadaw used two helicopters a second time.   
"The fight occurred near Yaw Chaung village at around 7 a.m. today [19 November]. When the battle began, two Tatmadaw helicopters arrived. Now they are shooting near Hin Kha Yaw village," an anonymous villager said. 
On November 9, the Tatmadaw launched an air attack over the mountains situated on the eastern side of Yoesa Nwin village in Myebon Township, and that attack forced residents in Yoesa Nwin village to leave their houses.
The Tatmadaw announced that the helicopters will be used during fights with the AA in Arakan State if necessary.
According to data collected by CSOs, there are more than 65,000 people in Arakan State who have left their houses.  
Fierce fighting continues and has forced more civilians to leave their houses.