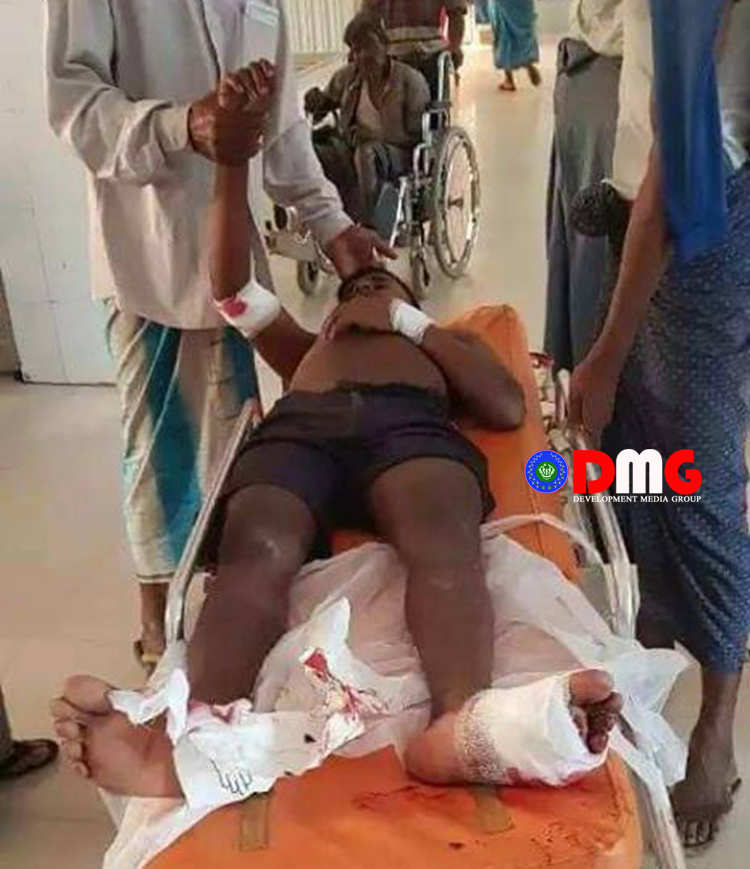 Cha Lu Aung/ DMG
April 3, Maungdaw
At least seven Bengali Muslims were killed and three wounded who are working in the Sai Din bamboo production plantation during a bombardment of government forces on the afternoon of April 3 near Sai Din Mountain Range in Buthidaung Township, according to initial information from locals.
While they were settling on a big slab of rock near Sai Din creek, they were hit by bombs at about 2 p.m on Wednesday.
"They are now at the Buthidaung hospital. We do not know the exact number of dead and injured people at the moment. It seems fairly likely they were hit by bombs that were dropped from an airplane, but not sure of the type of aircraft," Mehmed Eliyets, an official of Sin Thay Byin village, told the DMG.
He added that the injured were being provided medical treatment at the Buthidaung hospital and they were working on a licensed bamboo plantation.
Following the brutal violence of the ARSA in Buthidaung and Maugndaw, the Tatmadaw conducted military operations in the region, hundreds of thousands of Bengali Muslims fled to Bangladesh.
Currently, more than 5000 Bengali Muslims became IDPs in Buthidaung Township due to ongoing clashes between the Tatmadaw and AA.
To read more news _
Si Taung shooting forced entire village displacement
Shell lands near village clinic in Buthidaung Township
Two villagers injured by artillery fire in Kyauktaw Township