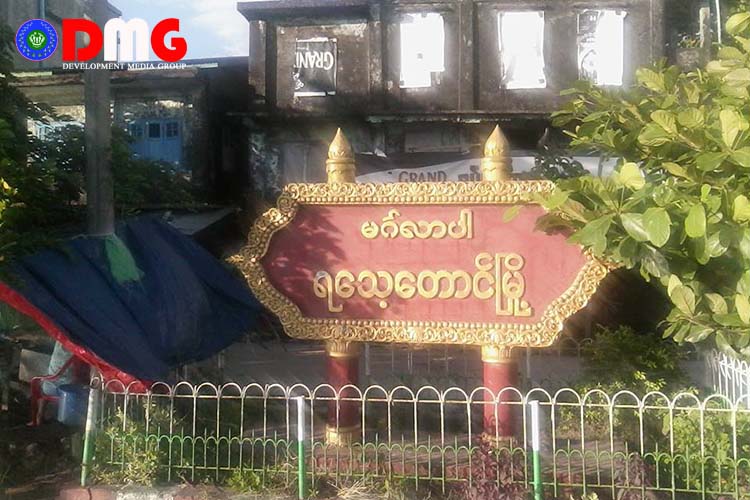 Khaing Roe La | DMG
November 21, Rathedaung

Stray artillery fire injured one person and killed another at Amyat Taung village in Rathedaung Township, Arakan State on the evening of November 21.

The head monk of Amyat Taung village monastery said that while the villagers fled to his monastery from their houses because gunfire from the Tatmadaw artillery camp situated on the hill of Yay Soe Chaung village. Munitions landed into the village, U Chan Thein Maung, 48, was hit by shrapnel and died.

"As soon as the shell exploded, pieces of the shell shot into his body. He just fell down in front of his house and died," the monk told DMG.

Another resident U Khin Maung Win received an injury to his head from the shell blast.

"The current situation is all people are afraid and gathering at the monastery. We are giving treatment to the injured person at the village the best we can," the monk said. 

DMG is still trying to contact Colonel Win Zaw Oo from the Western Command to ask about the blast.