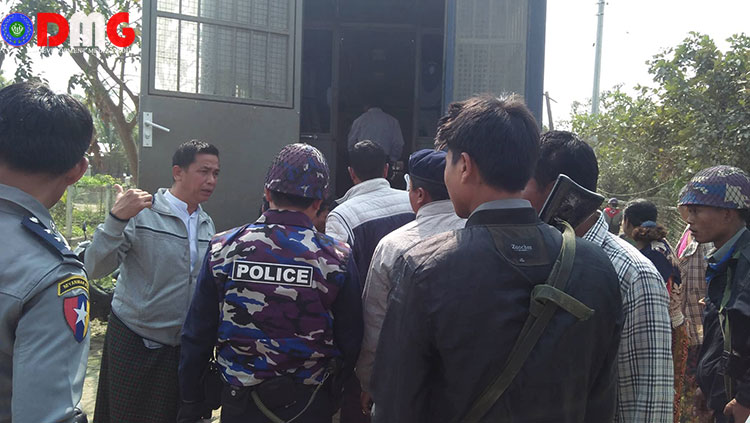 Khaing Roe La | DMG
30 November, Sittwe

The number of suspects allegedly arrested over suspected links to Arakan Army (AA) has reportedly reached over 500 in Arakan State amid ongoing clashes between the Tatmadaw and the ethnic armed group, according to Thazin Legal Aid.

Approximately 48 charges have been filed in the courts against 503 people who have faced trials and have not been sent to court yet and the number of accused who were released was 10, according to the list compiled by Thazin Legal Aid.

"The list doesn't include those who are detained in police custody. We collect lists after all accused were sued at the court. Some people were released after being detained in police custody. Some suspects who are not included on the list were taken by the Tatmadaw for questioning. We just collect the number of accused," said U Myo Myat Hein, Director of the group.

The list was collected from the lawyers, family members of the accused, and the media during the period from January to November 2019.

The number of suspects in the list was from Arakan State and other regions and states were not included in it because it was difficult to gather information.

"We found it difficult to collect data in other regions and states, so we compiled lists in Arakan State," he said.

Thazin Legal Aid provides free legal services to poor people and those in need of legal assistance across the country.

The list was issued with the aim of reducing the number of people who were accused of having connections with Arakan Army (AA) in Arakan State, decreasing civilian casualties, ensuring the rule of law, peace and stability and helping local people enjoy legal rights.

The arrest of Arakanese youths suspected of having ties to the Arakan Army (AA) is thought to be an act of racial oppression, said Khaing Thukha, Spokesperson of the AA.

"The government and the Tatmadaw charged many Arakanese youths from not only Arakan State but also various corners of the country and abroad under different laws. I think it is racist," Khaing Thukha said.

As many as 17 local people have been arrested on suspicion of having links to the Arakan Army (AA) in Arakan State during the period from 25 October to 24 November.