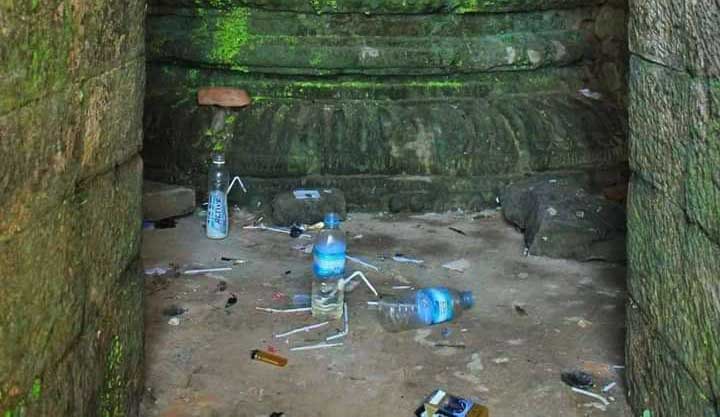 Win Nyunt | DMG
30 November, Sittwe
 
Notices warning against drug dealers and users were posted on 28 November across Mrauk-U city would be taken serious action are ubiquitous across Mrauk-U city, local residents said.

"We want to spread information about the ill effects of using amphetamine and methamphetamine tablets. Actions taken against drug users will be swift and severe. This is a move to secure a better and more productive future for young people in Arakan State," the notice said.

An unknown group told young people not to use drugs three days before the notices were put up, said Ko Soe Than, vice chair of Mrauk-U Youths' Association.

"We heard that a group of people came and threatened young drug users not to use drugs any more. And a group of people asked questions the users," Ko Soe Than said.

The notice is welcomed by local residents because it is more effective for prohibiting young people from using drugs, he said adding that "We do not know who put up the notices."
Mrauk-U city is an archeological site in western Myanmar, a conflict affected area with an imposed curfew order.

Drug users, however, are staying among secluded ancient pagodas in Mrauk-U city to use drugs and some are using drugs at nights, local residents said.
Ko Zaw Tun welcomes the ban on using drugs despite not knowing who posted the notices.

"The notice said that drug users and dealers would have serious action taken against them. It is a good move to lessen drug use. I welcome it," Ko Zaw Tun said.

Local people found drug paraphernalia in the precinct of ancient pagodas and posted related information on social networks very often.

"If a visitor sees drug use in a cultural heritage area, the prestige of Mrauk-U and Arakan State would be damaged," said Daw Khin Than, chairwoman of the Mrauk-U Heritage Trust.

The same notice was reportedly stuck up across Kyauktaw town on 25 October.