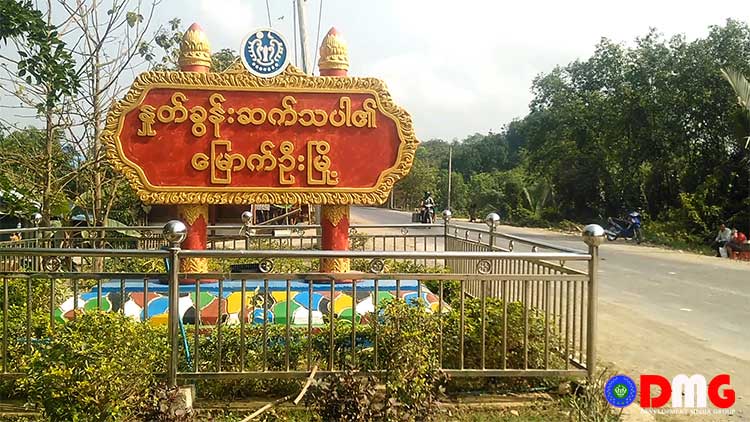 Aung Htein | DMG
2 December, Mrauk-U
 
Three villagers received injuries due to fierce fighting between the Tatmadaw and the Arakan Army (AA) in Yan Chaung Phyar mountain range of Mrauk-U Township on the afternoon of 2 December.

An artillery shell fired from Yan Chaung Phyar which is situated in the east of the village exploded near a house, three villagers were hit by pieces of shrapnel while they had been in their homes in Na Late village, said U In Gar, father of an injured villager.

"Fighting started last night and continued until morning. It happened at the Yan Chaung side. They kept firing. We didn't hear the sound of artillery fire. A mortar shell landed at the center of the village, then exploded and injured them," he said.

Ma Sandar Win, 22, got injuries in her arm and neck; Maung Ba Tun, 18, got injuries in his left arm, and Ma Nandar Moe, 13, received injuries in her right arm.

"Although their injuries are not serious, they were sent to (Mrauk-U) hospital. There were problems getting them to hospital so we informed MPs. They came to us and we sent the injured to the hospital together," said U In Gar, father of Nandar Moe.

Na Late village has more than 70 houses with a population of over 300. Villagers are sheltering at safe locations inside the village, locals said.