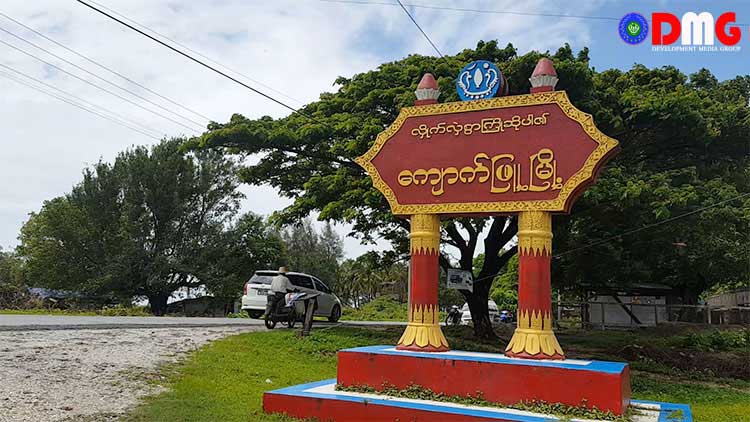 Khaing Min (Kyaukphyu) | DMG
2 December, Kyaukphyu
 
A robbery occurred in Pyarte village in Kyaukphyu Township on 26 November and three people were arrested, according to Kyuakphyu township police.

Four people in masks holding knives got into U Phyu Nu Aung's house in Pyarte village at about 1 a.m. and they threatened family members not to shout, U Phyu Nu Aung said at the police station.

He saw U Hla Thein and Maung Myint Aung under his house after he jumped out of the house in fear of the knife holders, he told police.

After the gang left the house, he went back to his house and found that K3 million in cash, two golden chains and two golden bracelets were missing, he said.

A lawsuit has been opened against U Hla Thein, Ko Soe Lin (aka) Ye Yint Naing and Ko Thant Zaw at Kyaukphyu police station under section 395 of the Penal Code for dacoity.

"We are pursuing three suspected people," said Police Major Aung Maw, head of Kyaukphyu township police.

Ko Soe Lin was at home when the robbery happed, his father U Saw Maung Nu said.

"My son and I have the same bed.  The incident occurred two miles from our house. My son was at home that night. Police took him for questioning. But I was not allowed to meet him when I went police station in the evening," U Saw Maung Nu said.

Police are attempting to track down the offenders, Kyaukphyu township police said.