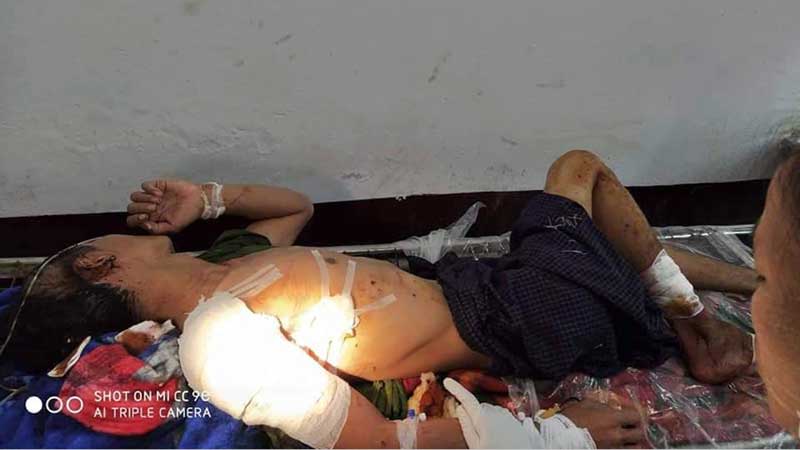 Nay Yaung Min | DMG
11 December, Sittwe
 
The Tatmadaw and the Arakan Army (AA) accuse each other for a vessel was hit by artillery shells in Kaladan River near Hnone Bu village in Paletwa township of Chin State, killing two people and injuring six others.

The vessel ran from Paletwa town to Taung Pyo town on 10 December along the Kaladan River and was fired on by the AA when it arrived at the port in Hnone Bu village. The attack killed a one-year-old child and a woman, four men and a woman were injured and a man has been missing, according to the statement issued by the office of the Commander-in-Chief of Defense Services on 11 December.
 
The AA announced that there was no fighting at that location apart apparent gunfire from the Light Infantry Battalion 289.
 
Moreover, the announcement also said three passengers were killed and six were injured from a motor boat in Kaladan River because of alleged gunfire from the Tatmadaw.
 
Four people received serious injuries and were sent to the Sittwe Hospital for medical treatment.
 
"About 30 people were on the boat. An artillery shell landed first. And then, another one came. A third artillery shell hit the boat and all people were injured. There is no fighting. We saw gunfire come from the hill," said 56-year-old U Myint Swe who got injuries.