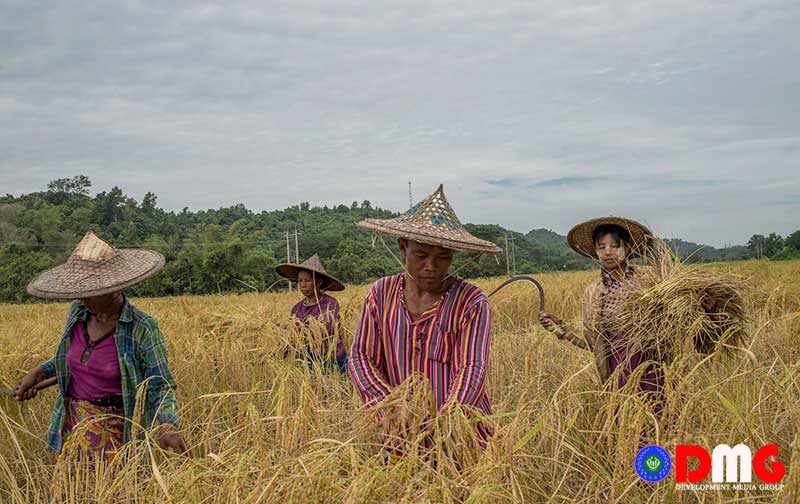 Khaing Roe La | DMG
20 December, Sittwe

Though the harvest season is upon farmers in Arakan State, a local from Minbya Township says many are struggling to reap their paddy with fighting ongoing nearby.

"We could not harvest our paddy because people were shot at if they went near their fields. So, we are afraid of going to our fields," said the resident of Letkhote village.

Villagers said the fears of residents in war-affected areas include the possibility of being detained on suspicion of ties to an enemy armed faction. In recent months, government troops and members of the Arakan Army have clashed in several of Arakan State's 17 townships.

"We don't know what we should do. If we are catching fish for our living, we are accused of being members of the Arakan Army," said U Maung Thein Win, a farmer from Seiktara village, Minbya Township.

The secretary of the Rakhine Ethnic Congress, Ko Zaw Zaw Tun, said both armed groups should avoid fighting near paddy fields and should take into consideration the need for civilian populations to go about the business of everyday life. He also urged the government to assist farmers in reaping this year's harvest.

"Both sides should have humanitarianism and avoid fighting during the harvesting season and in paddy fields. Meanwhile, the government should protect farmers and help them in harvesting their paddy quickly," he said.

The state government said each township has been provided a harvester through their township administration to help with the crops in war-affected areas.