Details

:

Khin Tharaphy Oo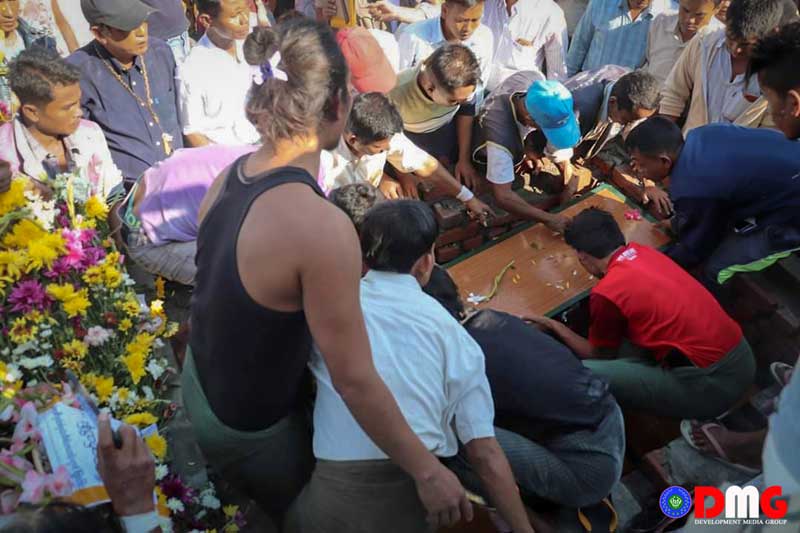 After village administrator of Phone Thar Wa village tract in Minbya Township was shot and killed by a Tatmadaw column on 11 December night, other village administrators are concerned for their safety and want to resign.
Details

:

Aung Htein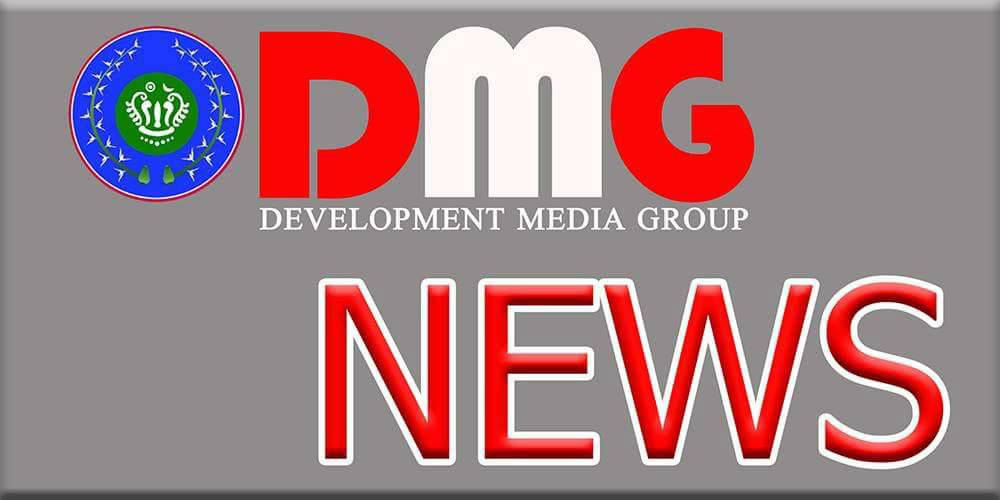 The body of Kyaukmaw village administrator U Kyaw Aye Maung, who was abducted by the Tatmadaw, was found at the bottom of Mt. Minbu, west of Thalu Chaung village, in the afternoon on 14 December at about 4 p.m., according to family members.
Details

:

Kyaw Thu Htay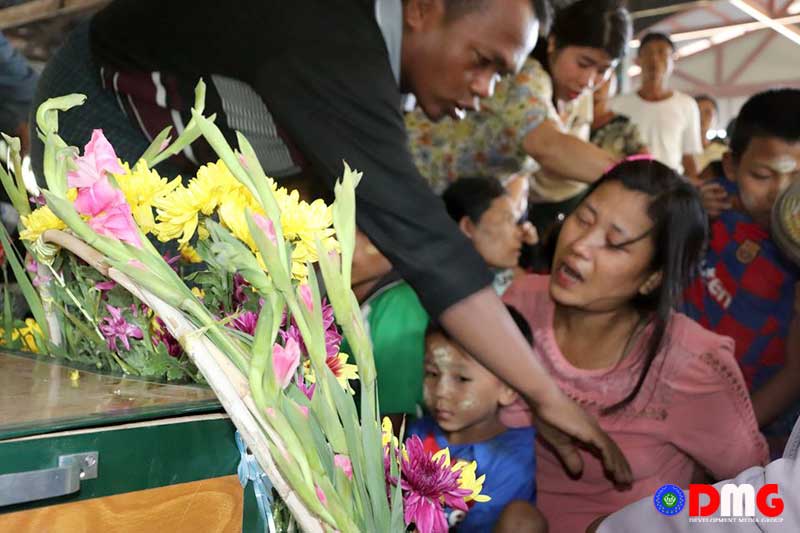 Families of victims made a complaint to the Myanmar National Human Rights Commission to investigate the death of a village administrator and a female villager from Satetara village, Minbya township in Arakan State.
Details

:

Win Nyunt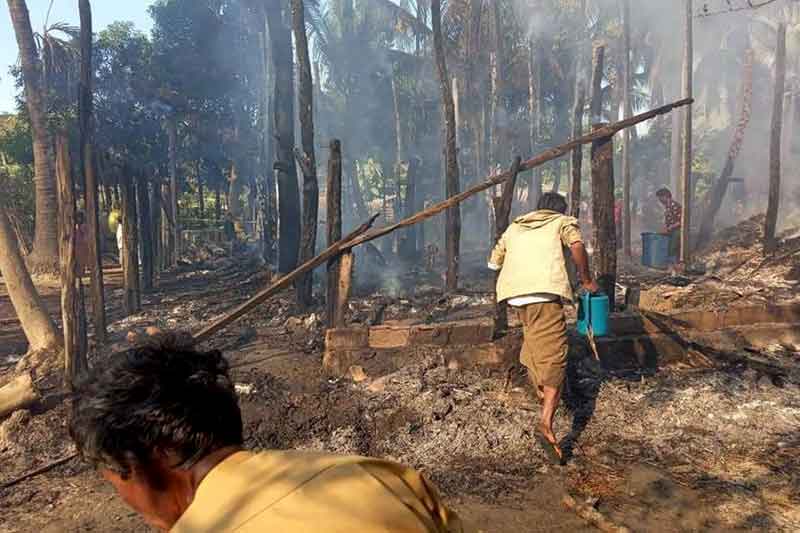 Artillery shells launched by a Tatmadaw troop positioned at a pagoda located 0.8 kilometers east of the village landed on Sinthaybyin Muslim village in Buthidaung Township on the morning of 14 December.
Details

:

Phadu Tun Aung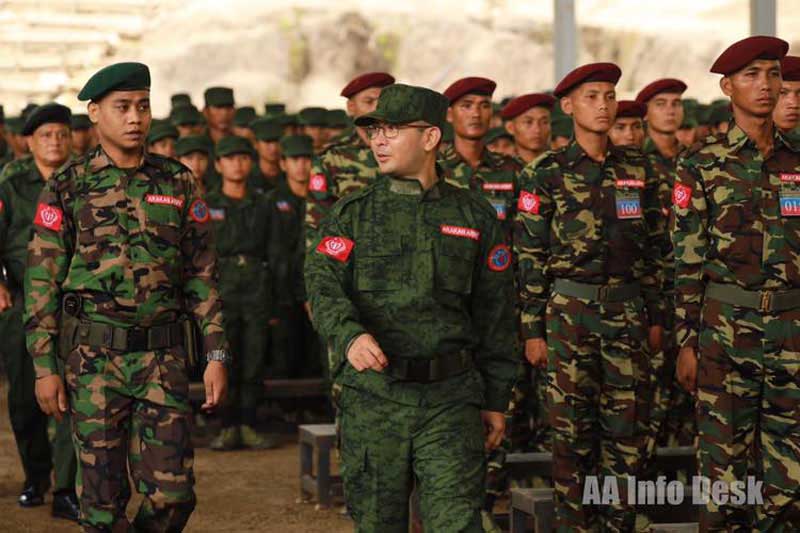 "The Arakan Army (AA) seeks autonomy or independence for Arakan State, as it was called—finding inspiration in the memory of the historic Kingdom of Arakan," the State Counsellor said on 11 December.
Details

:

Nay Yaung Min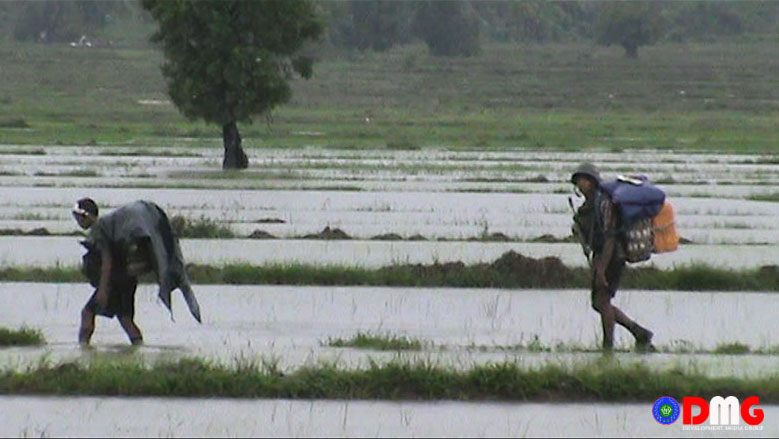 The Tatmadaw accuses the detained villager of having connection with Arakan Army (AA), but local residents say that he is a person with a mental illness.
Details

:

Cha Lu Aung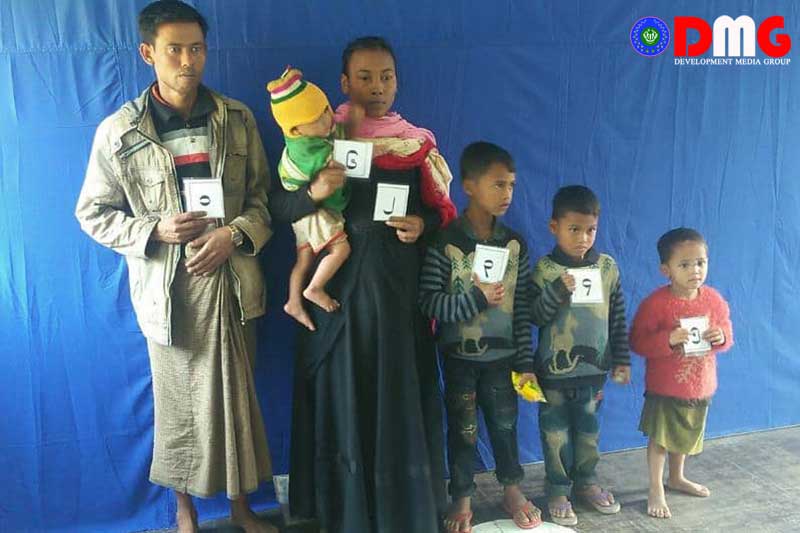 Eleven more Muslims have returned of their own accord to Maungdaw Township, Arakan State from Bangladesh on 11 December, according to a source from the Taungpyo Letway Reception Center.
Details

:

Khaing Min (Kyauk Phyu)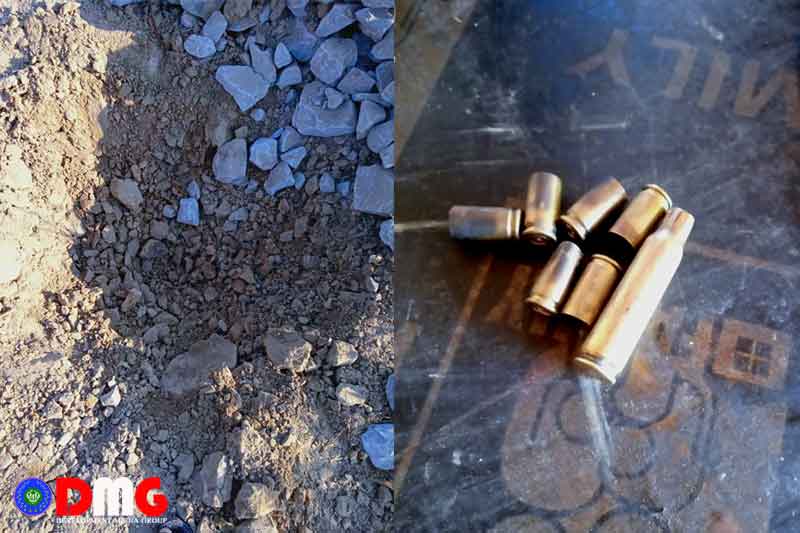 Mine blast in Kyaukphyu, where China's projects are existing, during ongoing fighting between the Tatmadaw and the AA is an unusual.
Details

:

Win Nyunt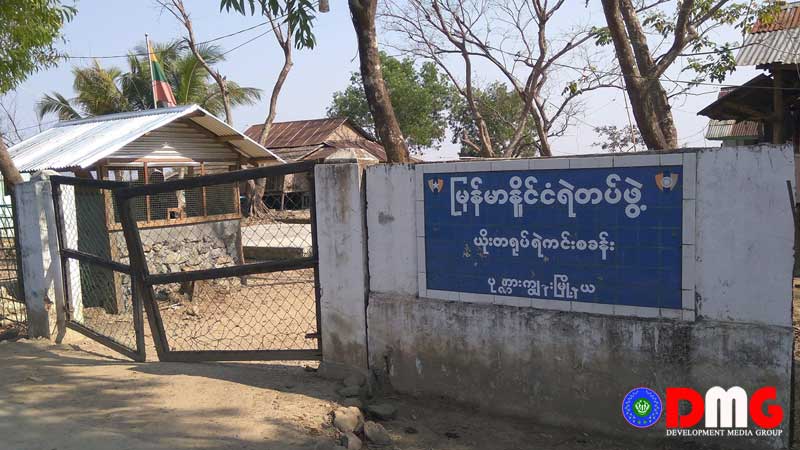 The Arakan Army (AA) raided a police station in Yoetayoke village of Ponnagyun Township in Arakan State at about 6 p.m. on 11 December, Khaing Thu Kha, spokesperson of the AA, told the DMG.
Details

:

Kyaw Thu Htay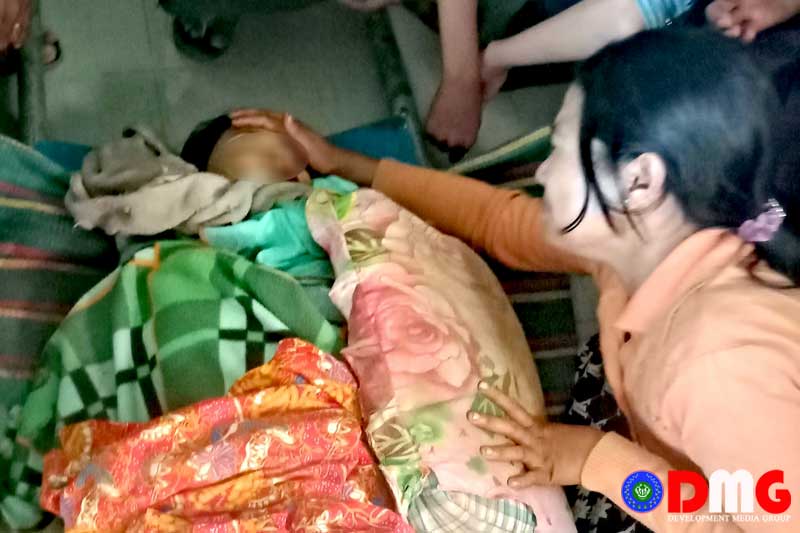 A 42-year old village administrator in Minbya Township, Arakan State, died of injuries after he was struck with a rifle butt by some members of a military troop and a mother was killed by bullet wound on the night of 11 December, family members told the DMG.
Lifestyle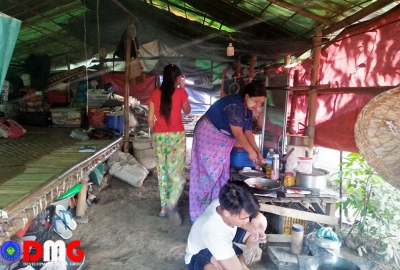 Privacy for IDP females is scarce
Details

:

Khin Tharaphy Oo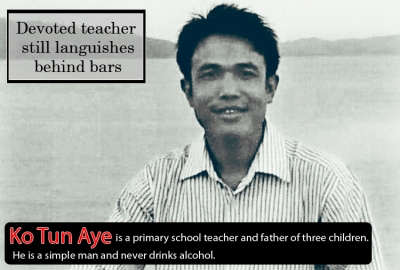 Devoted teacher still languishes behind bars
Details

:

Admin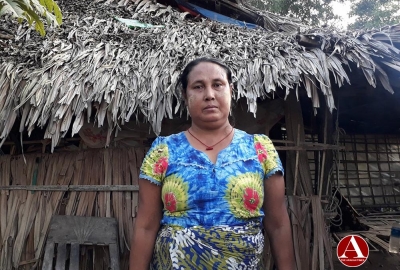 Ma Phyu's Story: Living Life in Limbo
Details

:

Pan Hla Aung
Review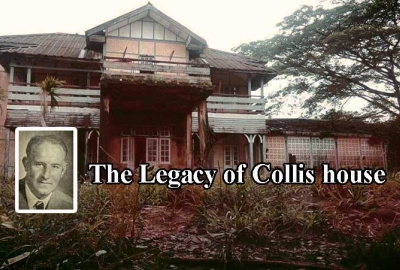 The Legacy of Collis house
Details

:

Moe Aung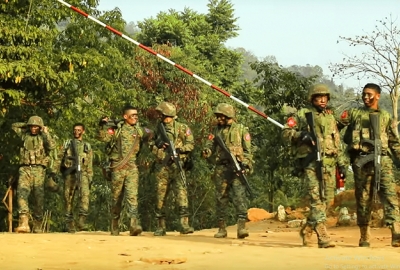 AA's 10-year revolution
Details

:

Tun Tun Naing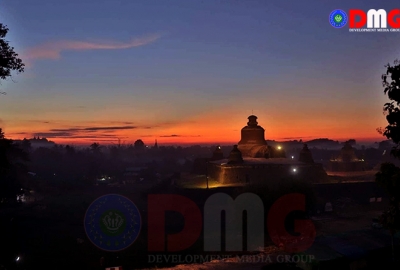 One gunshot, one voice
Details

:

Nay Win San
Find us on Facebook