Dams Not Worth a Damn for Farmers in Arakan State
By Admin 24 Mar 2023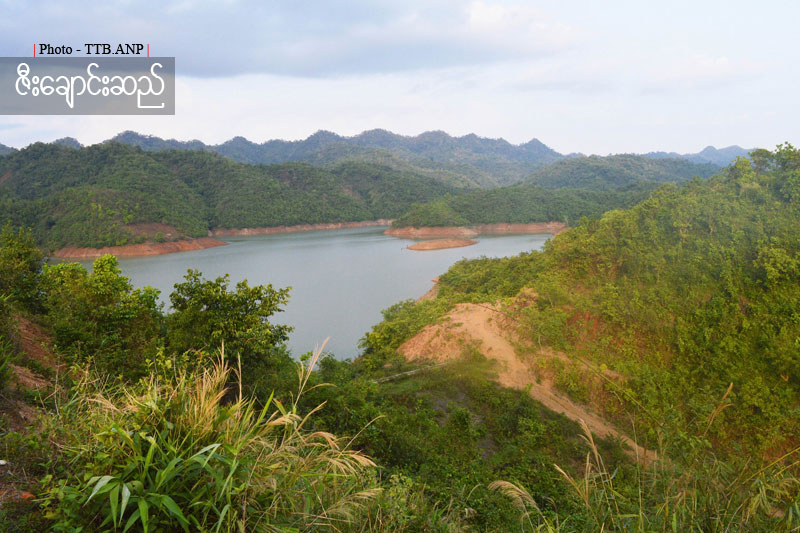 Written By Gaung
Some 13 miles to the west of Kyauktaw in Arakan State, there lies a majestic mountain range known as Arkar. At the foot of the mountain range is a large reservoir named after a local village called Pyaing Chaung.
"The reservoir fails to serve its primary purpose except that it will release some water during heavy rainfall in the rainy season. So, the reservoir just sits idle," said U Tun Kyaing Maung, the administrator of Pyaing Chaung Village, with frustration.
The reservoir was built at a cost of nearly 8.7 billion kyats, with construction taking 10 years from 2002 to 2012. It has a water storage capacity of 25,205 acre feet, and can theoretically irrigate 4,659 acres of farmland.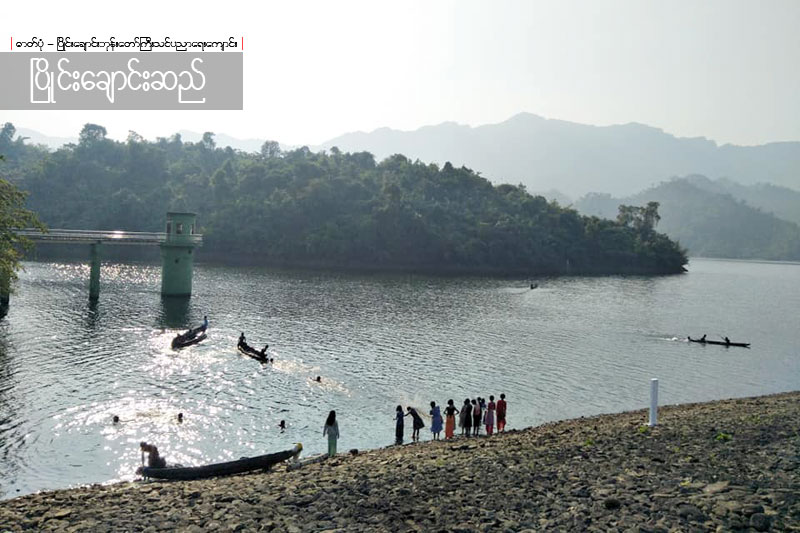 When construction of the reservoir began in 2002, residents in several surrounding villages hoped that they would be able to grow summer and other crops during the hot season using water from the reservoir to irrigate their fields. But more than 10 years after the reservoir was put into service, residents do not even get any water for household use.
"At first, they planned to provide electricity with water from the reservoir. That plan also came to nothing," said U Tun Kyaing Maung.
A reservoir formed of Zee Chaung Creek near the Maha Muni Buddha Image some seven miles to the east of Kyauktaw Township also remains idle more than 10 years after it was built.
The reservoir has proved to be no more than a picnic site for local residents. Local farmers grew on some acres of farmland with water supplied from the reservoir, but the irrigation channels were poorly built, and the crops did not receive the proper amount of water.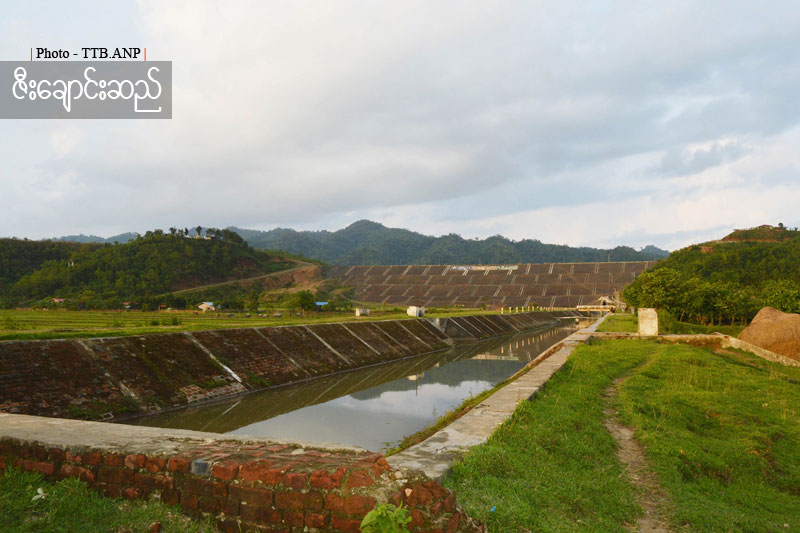 Ko Kyaw Ye Tun, a resident of Sapar Seik Village near the reservoir, called on authorities to improve the irrigation system so that residents in the area have access to water for their household use, and to grow paddy during the hot season.
The reservoir currently supplies only around 10 villages for their residents' household use, said U Than Maung, the administrator of Thayet Tapin Village.
"Most importantly, irrigation ditches must be improved for locals to have better access to irrigation water," he said.
Construction of the reservoir began in 2006 and was completed in 2012. It cost just over 9 billion kyats and, on paper, has a water storage capacity of 7,530-acre feet with irrigation coverage of 911 acres.
Local residents also say they are not receiving any tangible benefits from the Min Thar Taung and Shao Chaung reservoirs in Kyauktaw Township.
Critics say authorities have failed to adopt and implement plans to make effective use of those reservoirs for the agricultural development of the region. Making matters worse, local farmers lack market access to loans and technical assistance.
"Those reservoirs supply water for nearby villages for household use. However, they don't do anything to help livestock farming and agriculture," said U Oo Tun Win, a former Lower House lawmaker for Kyauktaw Township.
Those reservoirs were built not to serve the interests of local people but by authorities to line their own pockets, the lawmaker alleged.
"Billions of kyats were spent from public funds [on those reservoirs]. However, if they are not of any use to the people, it is just wasting public funds," said U Oo Tun Win.
In Ponnagyun Township, the Khami Kyein Chaung reservoir is still not serving its purpose more than seven years after it was built in 2016. The reservoir has a storage capacity of more than 2.9 billion gallons of water.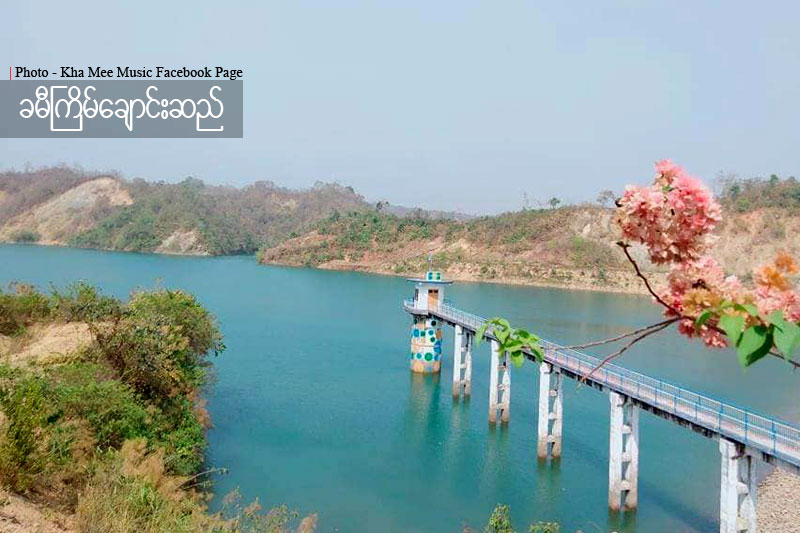 The reservoir was built under U Thein Sein's quasi-civilian government, with more than 4.5 billion kyats from special funds. The reservoir was intended for the Ponnagyun industrial zone and Sittwe, the Arakan State capital. The plan to pipe water from the reservoir to Sittwe at a cost of 7 billion kyats was suspended under the now ousted National League for Democracy (NLD) government.
Former Arakan State parliament lawmaker U Aung Than Tin from Ponnagyun Township said: "Huge funds were spent on the reservoir. And it can also supply the Arakan State capital. If it had been implemented, it would be supplying Sittwe now. However, the funds were wasted instead."
Because of limited access to water for crop growing in the dry season and other factors, Arakan State has been forced to buy some agricultural produce from Yangon and other parts of the country to meet local demand, he said.
"Authorities must supply irrigation water from those reservoirs so that local farmers can produce more to meet the local demand," insisted U Aung Than Tin.
Local residents also hope that they can get water from the Thaingchaung reservoir, which was intended to supply the Kyaukphyu Special Economic Zone.
That reservoir, with a storage capacity of 916-acre feet, was built in 2015 in Thaingchaung village-tract some 13 miles to the south of Kyaukphyu Township. Construction was completed in 2017, but only two of the seven villages in the area are supplied by the reservoir.
"Villagers have asked the Rural Development Department by letter to supply water from the reservoir. But it appears that they won't be supplied," said a former administrator of Thaing Chaung village-tract, U Khin Maung Tun.
Staff officer U Kyaw Win Naing of the Kyaukphyu Township Rural Development Department said a survey has yet to be done to check if water from the reservoir can be piped to other townships.
"Locals have lost their farms and pastures to make way for the reservoir. The reservoir is full of water, but it is useless," said former Arakan State parliament lawmaker U Poe San of Kyaukphyu Township.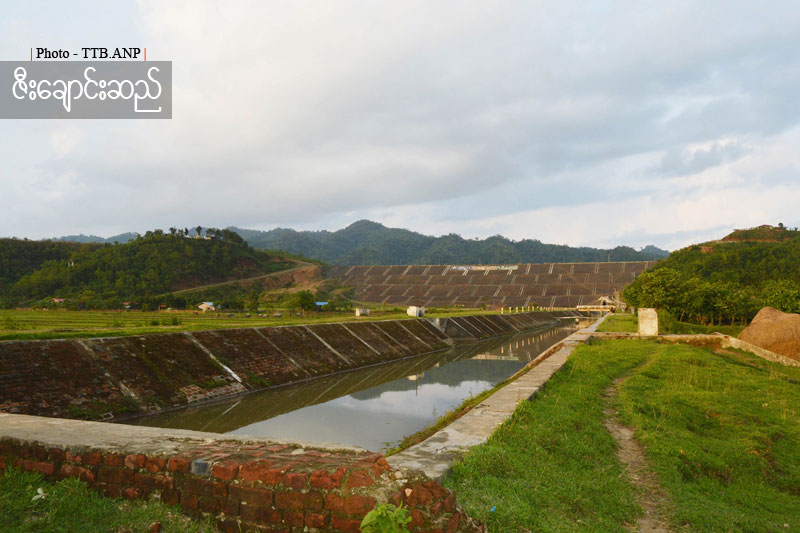 Because agriculture is the economic lifeblood of Arakanese society, it is important to utilise reservoirs on which substantial amounts of public funds were spent, the lawmakers who DMG spoke to agreed. Arakan State has good potential for economic growth if water from the existing reservoirs can be used effectively for the state's agriculture industry, they added.
DMG has reached out to the Arakan State Irrigation and Water Utilization Management Department about the idle reservoirs, but has thus far received no response.
There are several other reservoirs across Thandwe, Kanhtaungyi, Taungup, Ann, Gwa and Minbya townships. Those reservoirs too are producing few benefits for local farmers, critics say.
To grow paddy and other crops during the hot season with water supplied by reservoirs is still little more than a dream for most farmers in Arakan State.
"Local farmers have lost their farms to make way for irrigation channels. But water has never been supplied," said Pyaing Chaung Village administrator U Oo Tun Kyaing Maung. "The dam is useless."