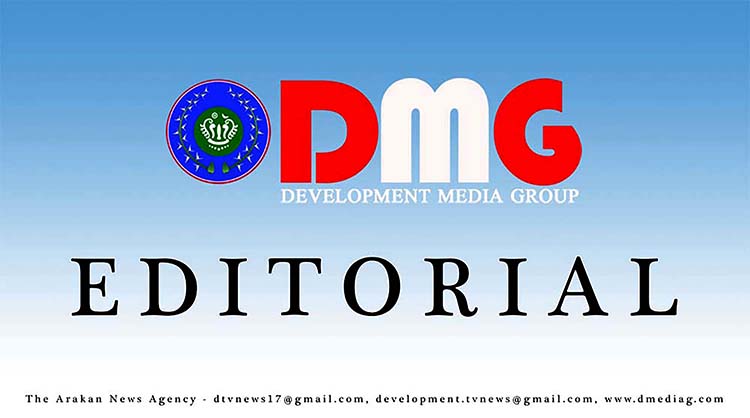 A new year has begun, and good riddance to its predecessor. The year 2020 was a nightmare for Arakan State, with its people beset by pandemic and continuing war; 2020 was marked by repeated gunfire and the displacement of tens of thousands more people, with hundreds of civilian injuries and fatalities. But New Year's Day 2021 brought, potentially, a significant departure from last year. In the early going, we'd dare say things are looking auspicious in Arakan State.
Two years of fighting between Myanmar's military and the Arakan Army (AA) has ceased for now, and the ethnic armed organisation on New Year's Day released three National League for Democracy (NLD) candidates whom it abducted on October 14.
The armed group released the trio despite previous hardline statements that it would free them only in exchange for the government's release of unjustly detained Arakanese politicians and civilians.
In turn, the NLD government should immediately release prominent Arakanese politician Dr. Aye Maung and writer Wai Hun Aung, who were incarcerated for crimes they did not commit. It should also, in consideration of national reconciliation and peace, release anti-war student protestors and innocent civilians who have been detained over alleged ties to the AA. It should remove the Arakan Army and its political wing, the United League of Arakan (ULA), from its list of "terrorist groups" as well. 
These actions would represent concrete steps toward building mutual trust between the two sides.
In conflict areas, civilians have borne the brunt of the fighting. They live in constant fear of being arrested by either state or non-state armed groups. The AA release of the ruling party's candidates is bound to benefit peace talks between the government, the Tatmadaw and the Arakan Army, in turn facilitating peace-building in western Myanmar.
On the other hand, there are dozens of Arakanese politicians and civilians detained and often unfairly prosecuted by the government. Dr. Aye Maung and the writer Wai Hun Aung were given lengthy prison sentences for speaking at a 2018 event in Rathedaung marking the 233rd anniversary of the Arakan Kingdom's fall. Over the past five years, relations between the government and Arakanese people have been strained by this legal assault. In Arakan State, the NLD's ostensible prioritisation of national reconciliation has been nowhere in sight.  
As the NLD won convincingly in the November 8 general election and thus justifiably claims a new five-year mandate, it is important that the party make greater efforts to reconcile with the Arakanese people.
"Because of differences in beliefs, ideologies and views among our Union nationals, metta [loving kindness] ceased to exist, anger grew, armed conflicts flared, and peace was burnt to the ground; thus we need to build mutual trust, understanding and respect on a firm foundation to end this vicious and dreadful cycle," State Counsellor Daw Aung San Suu Kyi said in her New Year's speech.
This editorial offers concrete suggestions for how the state counsellor and her administrations present and future can "build mutual trust, understanding and respect" in Arakan State.
The year is off to a good start and in these early days of 2021, it is important to keep the momentum going. From the low bar set by 2020 to the promising future that awaits if we play our cards right, DMG would like to urge all stakeholders in western Myanmar to join hands in unity, for the peace and development of Arakan and beyond.