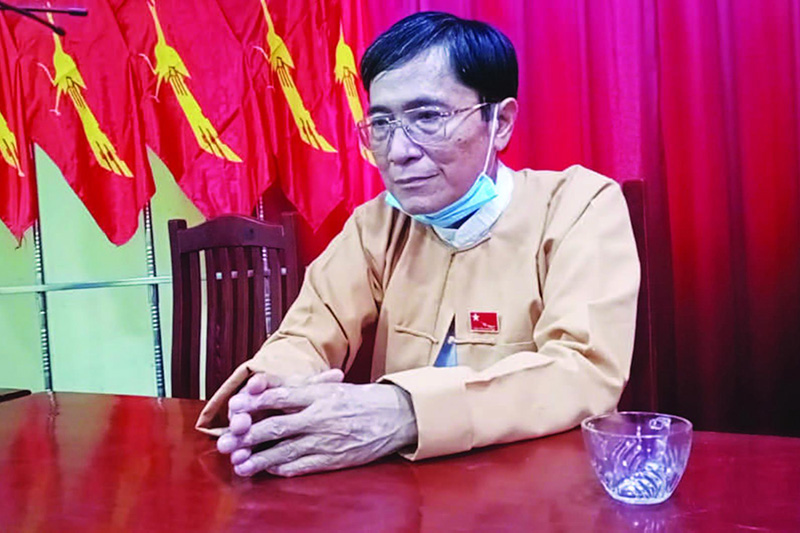 On December 12, the National League for Democracy (NLD) appointed three people to meet with ethnic representatives to work toward reaching consensus on the particulars of a future Myanmar. DMG recently spoke to NLD spokesman Dr. Myo Nyunt about the extent of the three-member committee's authority and what it will discuss with ethnic representatives.

Question: Who are the members of this committee and what will be done by the committee?

Answer: A working group consisting of three senior leaders — Dr. Aung Moe Nyo, the Magwe Region chief minister; Daw Nang Khin Htwe Myint, Kayin State chief minister; and U Ntung Hka Naw Sam, the chair of the NLD's Ethnic Affairs Committee — will lead discussions with ethnic parties. They will discuss the views of various political parties on the formation of a democratic Union for the future nation as we have advertised.

Q: The NLD has said it will reach a consensus with the ethnic nationalities. What kind of consensus will you reach?

A: There are a lot of factors to building a federal Union. How to share power? How to share resources? There are many such factors to be discussed. If there is any dissatisfaction in this power- and resource-sharing, which groups will resolve it? If we can reach an agreement between NLD and ethnic politics, we must keep in mind that we can agree. This is a consensus.

Q: A similar committee was formed in 2019, which included Arakan State Chief Minister U Nyi Pu. What would you like to say about the reformation with Dr. Aung Moe Nyo in place of U Nyi Pu?

A: U Ntung Hka Naw Sam, the chairman of the committee we formed in 2019, is part of this group. Two more chief ministers have been appointed to discuss the issue of building a future federal democratic Union, as announced during the election.

Q: The NLD has said it will hold talks with ethnic leaders and reach consensus on building a future nation. The ethnic nationalities also want the state chief minister post to be given to someone from the winning ethnic party in the respective states. What will the NLD do next regarding the attitude of the ethnic nationalities?

A: That should be addressed by the three-member committee we assigned when the ethnic political parties submit their proposals. I cannot say in advance.

Q: We can say that there is no fighting in Arakan State at the moment. But we don't know if or when the armed conflict might break out again. What kind of cooperation will this committee have in terms of the peace process?

A: A ceasefire can only be achieved between two armed groups. We welcome a ceasefire rather than fighting. Political parties can do nothing about the ceasefire.

Q: The ethnic nationalities are calling for the formation of a national unity government. As the NLD is preparing to form a new government, what is your opinion on the national unity government concept?

A: We have given authority to the committee we have just formed. We don't know what results will be achieved when they discuss with ethnic representatives. So, if these three people are able to talk freely and negotiate, they will get their due. I don't want to talk about what they ought to do.

Q: What else do you want to say?

A: Most importantly, we hope that trust between the ethnic groups will not be suppressed and that [any disagreement] will be resolved honestly. I hope the committee can prove it with their work.