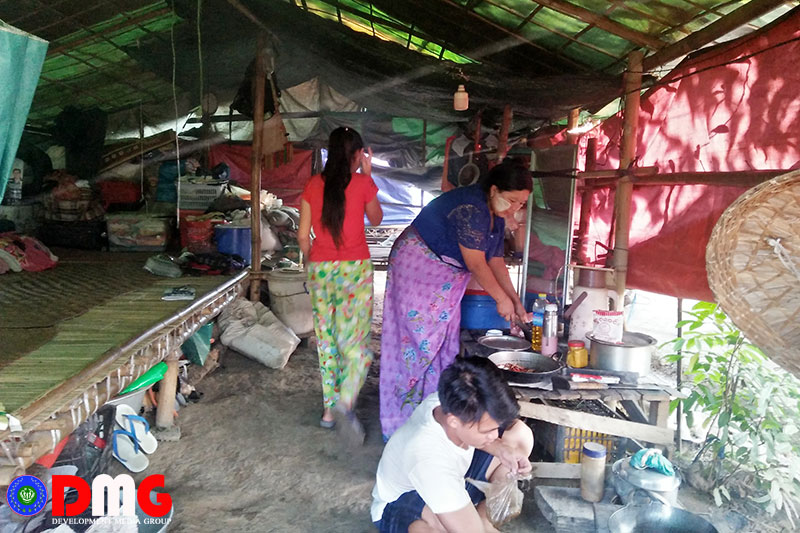 Written by > Khin Tharaphy Oo
"We don't have the conveniences that men have when it comes to having a shower or bath. We need a proper bathroom and privacy to take bath," Ma Zaung Naw, a 15-year-old refugee, said her wish.
"The bathroom here does not have a door, so we are sometimes watched by boys," she said while fixing her three-year-old sister's hair.
She did not report to the manager of their refugee camp about the incident of the peeping boys during her bath because other women or girls have faced the same experience.
There are only two bathrooms for over 1000 refugees who are taking shelter in the Janmai Kaung IDP camp, located in Myo Thit Gyi ward in Myitkyina Township, Kachin State. One is for men and another one is for women, but they are adjacent to each other. Sometimes men use the women's bathrooms.
"Older men sometimes take baths in our bathroom when it is crowded in the men's bathroom. We feel that we are at a disadvantage about this," Ma Zaung Naw said.
Living in the IDP camp is difficult for young females. A family of up to eight members has been provided a tiny room in an area of 81 sq. ft. They have to do everything in the tiny room; cooking, changing clothes and putting on Thanakha. It is not comfortable for young ladies like Ma Zaung Naw.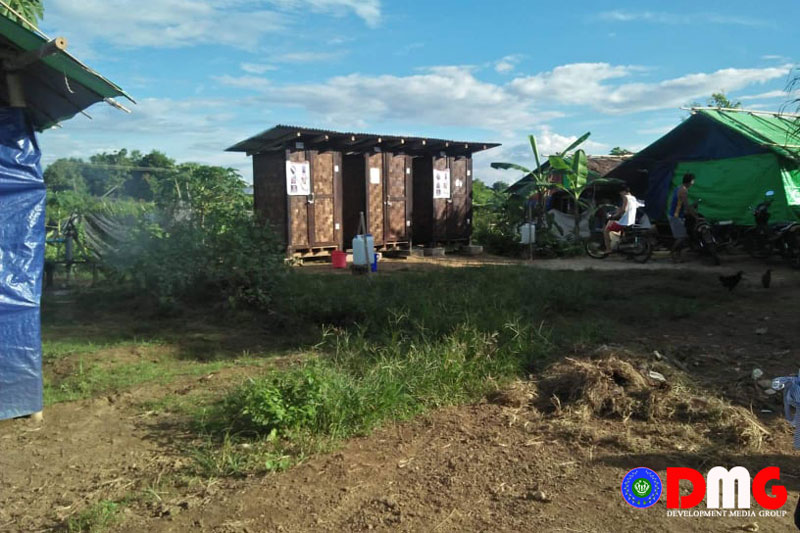 "At the moment, my elder brothers are working outside the camp. They come home once or twice a month. So space is limited. But I am happy to share the tiny room with my little brothers," she added.
Her father is working in another township and her mother is a daily wage worker. So, Ma Zaung Naw, attending Grade 8, is doing all housework including cooking for the family.
They are from Wienmaw Township. They fled to the Janmai Kaung IDP camp since the clashes between the Tatmadaw and the KIA erupted at the end of 2011.
Daw Za Nywe, leader of the women in the camp, said that there were reports about the difficulty of women to take baths due to insufficient bathrooms.
"It is not a good idea to tell people not to take a bath in women's bathroom. But we will present this request in a meeting so men know and comply with our wishes. We hang a curtain at the entrance of the bathroom for females," she said this is how they temporarily handle the problem.
Ma Na Na Joe Sar, 15-year-old Lisu refugee, from Pammti IDP camp that is not listed in 136 IDP camps in Kachin State has to be wary of people whenever she goes to the toilet at night.
"I do not need to be afraid of people from the camp. But I am worried about strangers at night. That's why I have to wait till morning to use the bathrooms," she said.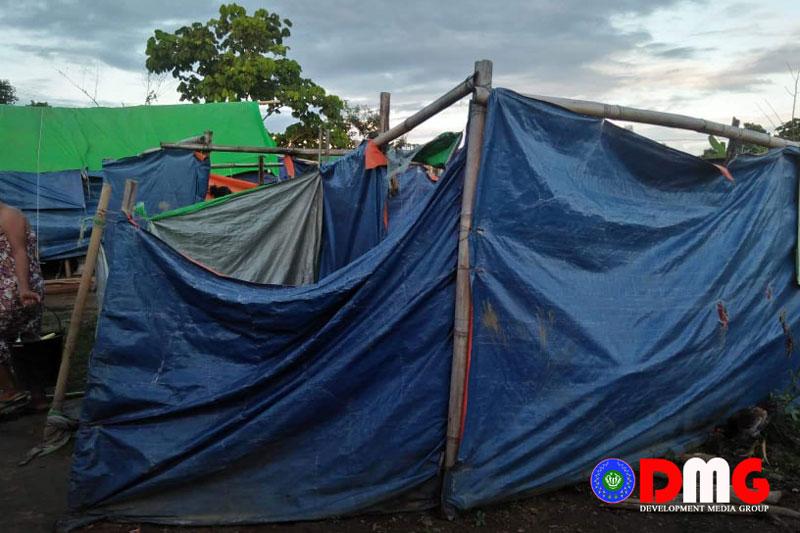 In the 100 sq. ft. shelter with tarpaulin roof she is living in, a blanket is hung to separate two rooms. There are only 30 shelters in the camp she is taking refuge in, in the wake of clashes that occurred last year.
"Sometimes I need to go to toilet at night but I do not want to bother my mom or my elder brother while they are sleeping soundly. So, I do not awake them although I want to go to the toilet at night," she said giving a smile till her dimple on her slim face appeared.
"I have a fiery temper. I never cry at home, but I cry on the way to school. I miss my home very much. I cry when I want to go to the toilet at night but I am afraid to wake my family members," she said.
The shelters in the camp are adjacent to each other, so she is concerned about her security. She is happy to live in her home town when the region is stable. "I wish our region was peaceful," she said hoping to return to her home.
Armed conflicts resumed in Kachin State in 2011 and the number of IDP in the region has reached to over 97,000 during over eight years, half of them are women.
Women in the IDP camps need to be emotionally and physically stable in order to endure the daily inconveniences they deal with. With some perseverance women can overcome these obstacles.