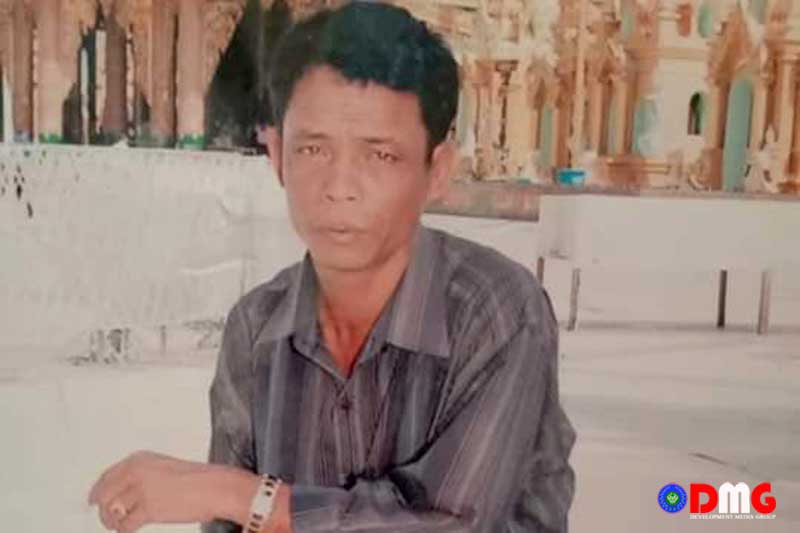 Khaing Min | DMG
January 12, Kyaukphyu
 
Two out of three road workers from Kyaukphyu, Arakan State, who were abducted nearly three weeks ago were released by their captors and returned home on the morning of January 12, locals said.
 
While the three men – road contractor U Soe Nyein, backhoe owner U Maung Poe Khin and backhoe driver Ko Maung Yan Naing from Kyauk Kalay village – were repairing a road, they were detained at the base of Baw Lan Mountain, between Mu Yin and Zin Chaung villages, on the evening of December 26.
 
Ko Aung Thuya, son of U Soe Nyein, told DMG that a group of four men covered the face of his father and the other two men and took them elsewhere by car. After a drive of about one hour, they were told to get out of the car and walk, and were then put on a boat for further transport.
 
"After being detained for about 20 days, two of them were sent back by a boat. When we asked them [the two men who were released] about U Soe Nyein, they said they didn't know about him," he said.
 
U Maung Poe Khin and Ko Maung Yan Naing were released near Lone Taw Pauk village between the towns of Sane and Ma Ei, and U Soe Nyein is thought to remain captive. Ko Maung Yan Naing said he had no idea who had abducted them.
 
"I cannot describe the incident in detail because our faces were covered. … They brought us back by boat and dropped us off near Lone Taw Pauk village," he said.
 
Police officer Aung Zaw Min said the two freed men were questioned following their release at the Zin Chaung police security outpost.
 
Arakan Army spokesperson Khaing Thukha denied any knowledge of the abductions and said his group was not involved.
 
The family members of U Soe Nyein say they are concerned for his safety and are asking that he be released as soon as possible.
Related Post : Three road workers disappear in Kyaukphyu