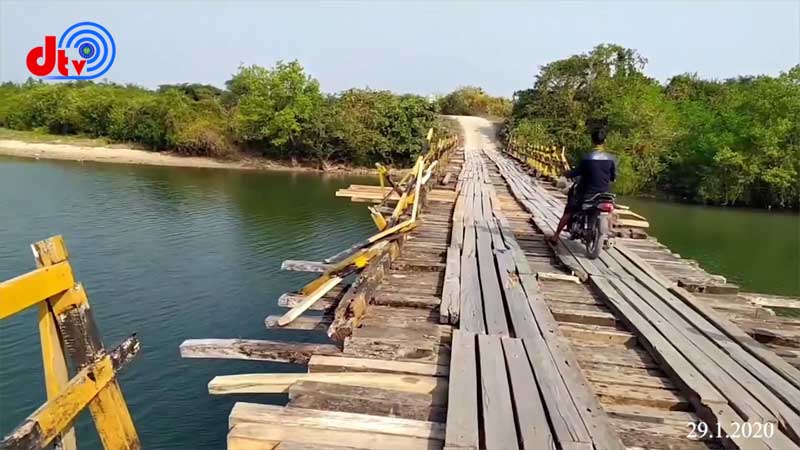 Aung Kaung Zaw | DMG
January 30, Manaung
 
Citing the poor condition of the Kamar Chaung Bridge along Kyunpat Road in Manaung Township, Arakan State, residents there are requesting that a new bridge be built. They say the existing bridge, used by some 30 villages on the island, has fallen into disrepair beyond salvaging.
 
Kamar village resident U Win Pe told DMG that the Kamar Chaung Bridge was built 10 years ago and said its foundation poles weren't structurally sound.
 
"The iron frames of the poles are already broken so the bridge isn't strong anymore," U Win Pe said. "We can fix it for temporary use. If this bridge completely falls down, transportation will be very difficult for all of us. We don't have any other way to get across," he said.
 
Many are calling for a new bridge to be built instead of repairing the existing bridge.
 
Kamar village administrator U Ohn Shwe said the bridge is 250 feet long and the government is replacing the bridge's deck and the upper part of its iron frame.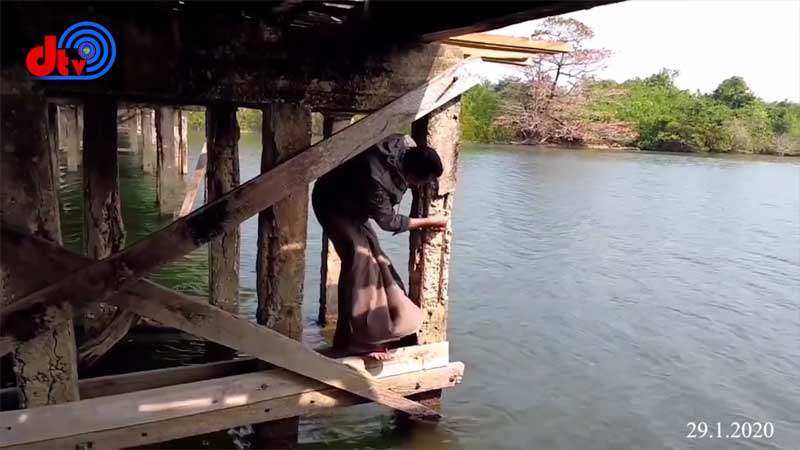 "All people on Manaung Island rely on this bridge. If something happens to this bridge, we will be in trouble," he said.
 
Residents from 30 villages rely upon the bridge for healthcare- education- and business-related travels, among other errands requiring that they traverse the structure.