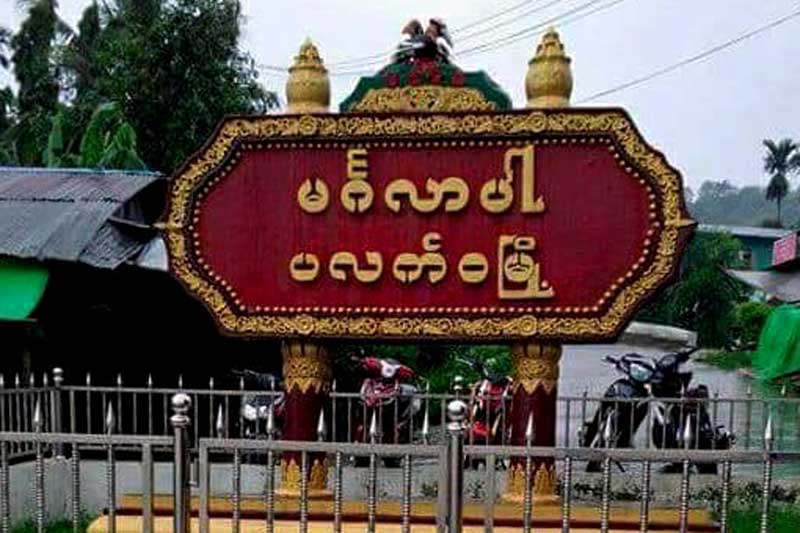 Min Tun | DMG
February 20, Paletwa
The Khumi Affairs Coordination Council (KACC) released a statement on February 19 saying clashes between the Tatmadaw and Arakan Army have significantly hampered communications and transportation for residents of Chin State's Paletwa Township.
The statement asked for assistance as affected residents are facing health issues and shortages of food.
The KACC requested that both the Tatmadaw and Arakan Army (AA) help by providing food to civilians, and to enable those caught up in the fighting to return to their homes.
"We don't want innocent people to get in trouble. They can attack each other but we would like to request them not to hurt innocent people," KACC chairperson U Kyaw Nyein said.
He explained that Paletwa Township residents normally purchase food supplies from Arakan State but now face difficulties transporting goods north into Chin State because of the fighting.
"The boats that run from Paletwa to Kyauktaw haven't been able to run for about two weeks. The residents from here cannot come back home and are stuck in Kyauktaw," he said.
The AA stated on February 19 that it will help solve the transportation problems that Paletwa residents are facing.
DMG attempted to contact the spokesperson for the Tatmadaw but he did not respond to phone calls.
According to the KACC statement, more than 200 Paletwa residents who had travelled to Kyauktaw town for a variety of reasons earlier this month are unable to return to their homes due to ongoing clashes along the Kaladan River and Kyauktaw-Paletwa roadway.

Additionally, mobile internet access remains cut off in Paletwa Township and eight townships in Arakan State, including Kyauktaw.