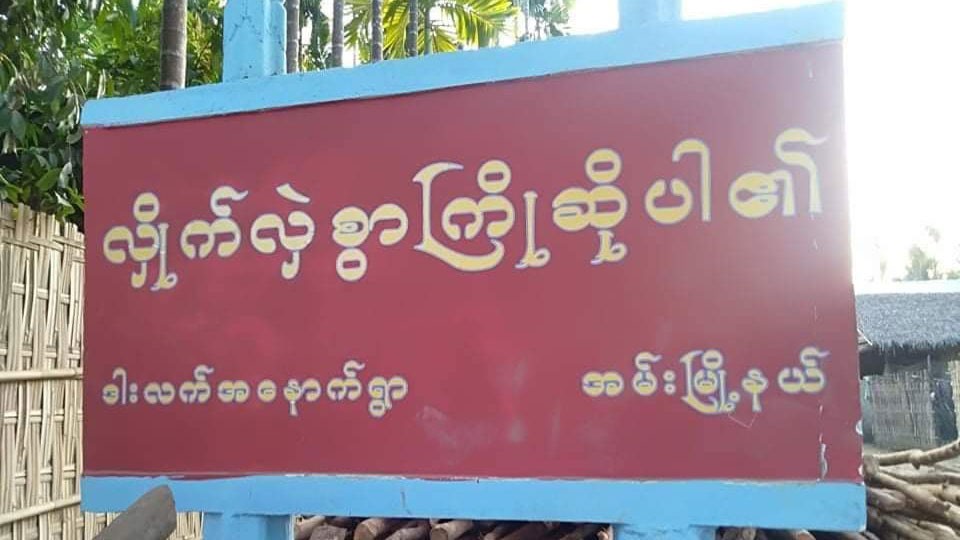 Myo Thiri Kyaw | DMG
21 March, Ann

More than 100 locals from Dar Lat (West) village in Ann Township, Arakan State, have fled to Ann town after hearing the sound of heavy and small weapons fire coming from the mountains near their village.
They fled out of fear that stray fire might land in their village, said Ma Khin Thandar Zaw from Dar Lat village.
"Most Chin ethnic people are doing farming business. People who eke out their living by climbing mountains are included in these displaced people," she said, referring to hillside cultivation practices. "They no longer climb mountains due to the fighting and have no farmland to work either. So, most of them fled to Ann town. Farmers can buy food with their small amount of money but these mountain climbers earn nothing if they don't climb."
Currently, these people are living at their relatives' homes, said Ann local Ko Myo Lwin, who is helping those displaced.
Fighting occurs frequently between the Tatmadaw and the Arakan Army (AA) near Dar Lat village, according to the locals.
In Arakan State, the number of people displaced by conflict between the Tatmadaw and the Arakan Army has surpassed 120,000, with those uprooted facing difficulties meeting basic needs ranging from food and shelter to healthcare and clothing.