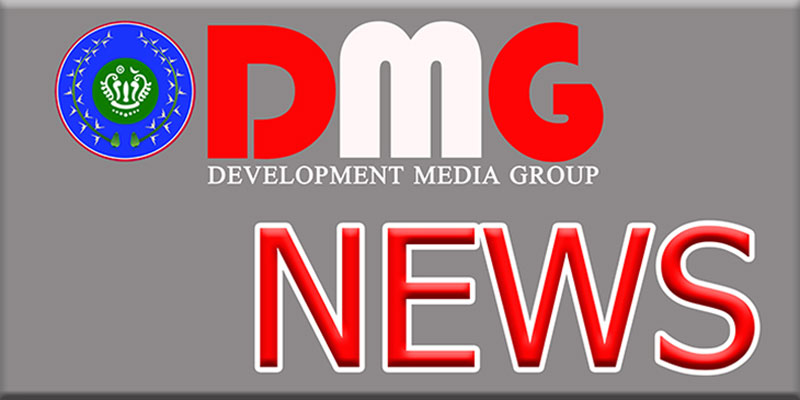 Hnin Nwe | DMG
9 June, Kyauktaw 
The families of 18 villagers taken by the Tatmadaw from Tinma village in Kyauktaw Township, Arakan State, are increasingly concerned for their well-being as relatives remain largely without information about the detainees' status. 
Members of Light Infantry Division No. 55 on a temporary deployment near Taungshae Mountain and Tinma village detained eight villagers from "new" Tinma village on March 13 and 10 people from Tinmagyi village on March 16, according to the detainees' families. 
"I don't know whether my husband is still alive or dead. I worry that the Tatmadaw will do something to him," said Daw Alat, the wife of detainee U Tun Maung Win, a father of three from Tinmagyi village.   
The body of Maung Win Gyi, who was among those detained in March, was found floating in waters near Setyone jetty two days after his arrest, said Daw Ma San Nu, a family member of the victim.
Daw Kyi Kyi Aye, the wife of detainee U Aung Nyunt, said: "I want to be reunited with all family members. My family is facing many difficulties, as my husband is not present. I want all detainees including my husband to be set free swiftly." 
The ages of the eight detainees from new Tinma village range from 30s to 70s. Their families say they also have not received any information about them. 
On March 13, the military interrogated several Tinma villagers. Afterward, the army released the women from the group and took eight men into custody, binding their hands with ropes, said Daw Hla Kyar Sein, the wife of detainee U San Thar Maung. 
No reply was received from Brig-Gen Zaw Min Tun and Maj-Gen Tun Tun Nyi of the Tatmadaw True News Information Team when the DMG contacted them by phone about the Tinma village detainees' case. 
The families of the detainees lodged a complaint with the relevant police station but that has not improved how their situation is being handled, the families said. 
In the wake of the interrogations and subsequent arrests, most Tinma villagers fled their homes and on March 22, several houses were set on fire, according to locals. 
In connection with the case, a complaint letter was lodged to the President's Office, State Counsellor Daw Aung San Suu Kyi, and the Myanmar National Human Rights Commission, Arakan State lawmaker U Oo Tun Win told DMG. 
"The villagers have yet to be contacted by the authorities though they have complained about the arrest of villagers, arson and violations of human rights in Arakan State," he said. 
The Arakan State Department of Disaster Management under the Ministry of Social Welfare, Relief and Resettlement provided more than K90 million (US$62,000) in compensation for the hundreds of houses that burned down on March 22.  
At a press conference in late April, the Tatmadaw denied being involved in any arson spree in the villages.