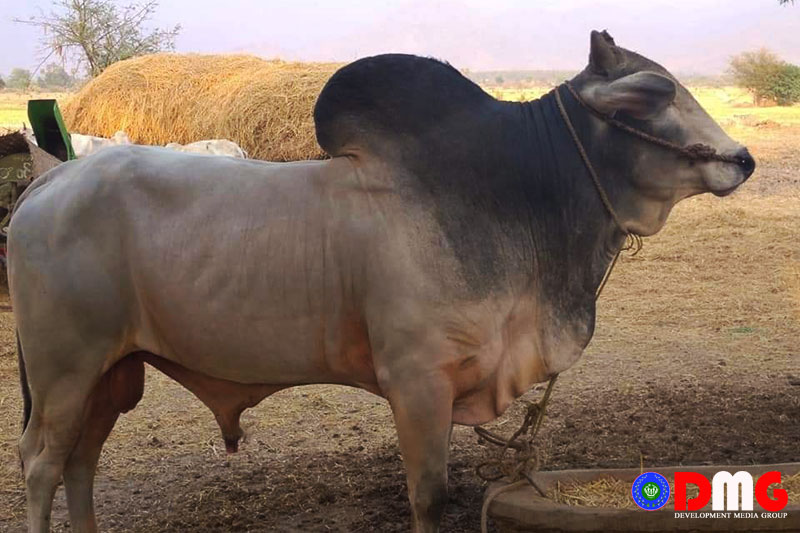 Aung Kaung Zaw | DMG
16 June, Manaung

Cattle traders in Manaung Township, Arakan State, say they are facing hardship because they cannot export cows abroad due to the COVID-19 pandemic.
Pre-coronavirus, they had exported their cattle to neighbouring Bangladesh, but border commerce has since ground to a halt to prevent the spread of COVID-19, traders said.
"Cattle traders borrow money to do cattle trading. Now, we cannot repay the debt when we cannot export the cattle," said Ko Maung Gyi Tote, a trader in Manaung Township.
Traders previously got about K1.6 million (US$1,100) for a cow when they traded to Bangladesh, but they are now getting about K1 million a cow because they can only sell in the Arakan State capital Sittwe.
Manaung farmers are also trying to repay monsoon paddy loans taken out last year by selling their cattle, but they are not getting suitable offers because the cattle market has slumped.
"We did not get a good paddy yield this year. This is the time to repay our loans. We need money to repay the loans but the selling price of cattle is unreasonably low because of lack of demand," said U Tin Maung Shwe, a farmer in Manaung Township.
Traders previously exported more than 5,000 cattle a year on average from Manaung Township to Bangladesh, but no cattle were exported this year, said cattle traders in Manaung Township.