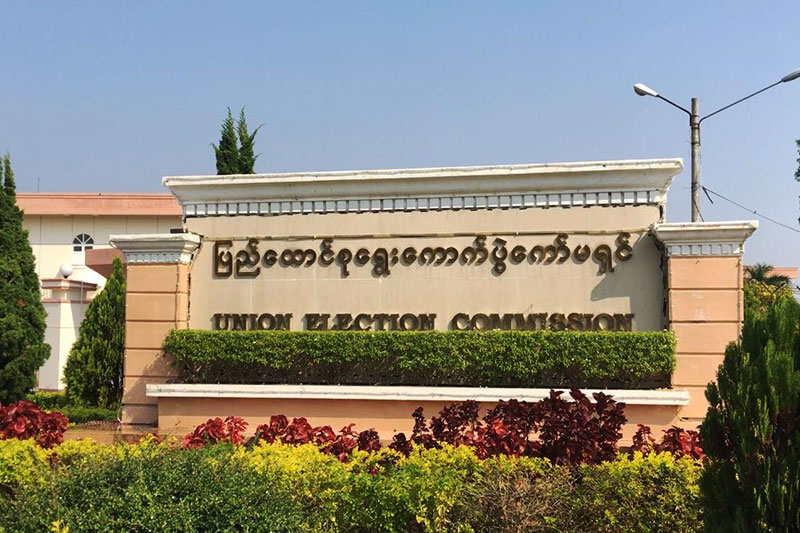 Min Tun | DMG
22 June, Sittwe

Political parties based in Arakan State will meet with the Union Election Commission (UEC) on June 27 ahead of Myanmar's general election, with the nationwide vote expected in November.

Arakan National Party (ANP) Chairman U Thar Tun Hla, Arakan League for Democracy (ALD) Secretary U Myo Kyaw and a representative of the Arakan Front Party are set to attend the meeting in Yangon, according to their respective parties.

U Myo Kyaw said the ALD would raise questions about the 2020 election in Arakan State during the meeting.

"We want to know if the election can be held in Arakan State and the areas where the election will be held in Arakan State," he said.

With clashes between the Tatmadaw and the Arakan Army escalating in western Myanmar this year, political parties and civil society organisations in Arakan State worry that it may not be possible to hold the 2020 election throughout the state.

The UEC has invited all of the country's political parties to meet on June 27. U Thar Tun Hla of the ANP said he did not know the discussion topics on the agenda.

"We do not know in detail about the meeting. It is important for the meeting what they will say and what opportunity will be given for political parties to talk during the meeting," he said.

The parties and the UEC will meet at Yangon's Melia Hotel. Political parties had requested a sit-down with the election body ahead of the vote, which was last held nationwide in November 2015.