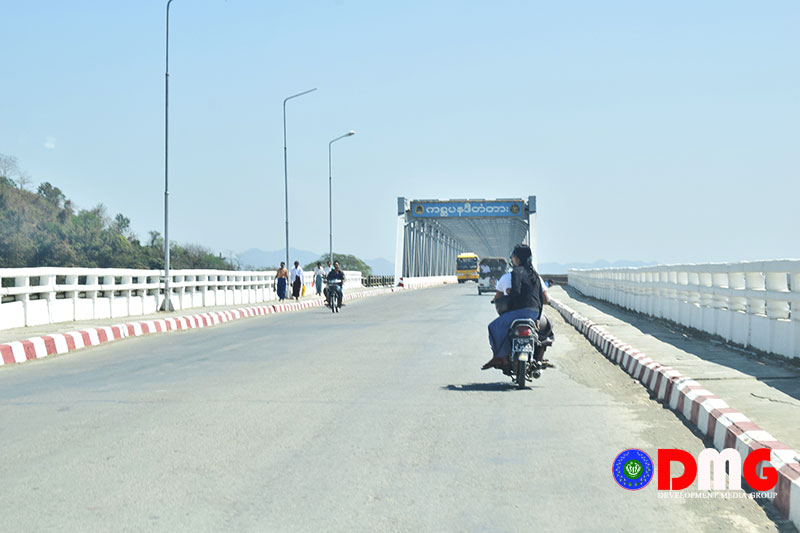 Kyaw Thu Htay | DMG
1 July, Sittwe 
The families of two people from Shwepyi village in Kyauktaw Township who died in military custody are pushing back against news coverage of their deaths that posited that they succumbed to illness while detained. 
U Tun Shwe, 57, and U Kyun Choke Maung, 39, died from underlying health conditions, the Yadanabon newspaper reported on February 29. 
But Daw Yin Thar Nu, the wife of U Tun Shwe, disputes that assertion.
"He doesn't have any diseases. I cannot accept his death as I haven't seen his body. It is fabricated news coverage," she said. 
According to the state-run Yadanabon daily, U Tun Shwe suffered from hypertension, diabetes and gastritis, and died from these diseases. U Kyun Choke Maung was said to have died of alcoholism and dehydration, the newspaper reported. 
Daw Hla Hla, the wife of U Kyun Choke Maung, said she was sheltering at an IDP camp together with her children, and wanted to see her husband's body. 
"Whether he died of disease or he was killed, I want to see the body of my husband. My young daughter is asking me every day when her father will come back home. I feel so sorry. I find it difficult to respond to her question," Daw Hla Hla said. 
On February 26, the military detained six men from Kyauktaw Township who were aboard a ferry traveling to Paletwa, Chin State, to sell commodities. Four of the detainees were subsequently released, but U Tun Shwe and U Kyun Choke Maung remained in Tatmadaw custody.  
The families of the two men have sent a complaint letter to the Myanmar National Human Rights Commission via the Arakan Human Rights Defenders and Promoters Association in an effort to get to the bottom of their deaths. They have not yet received a reply from the MNHRC, however, said an official from the Arakan Human Rights Defenders and Promoters Association.