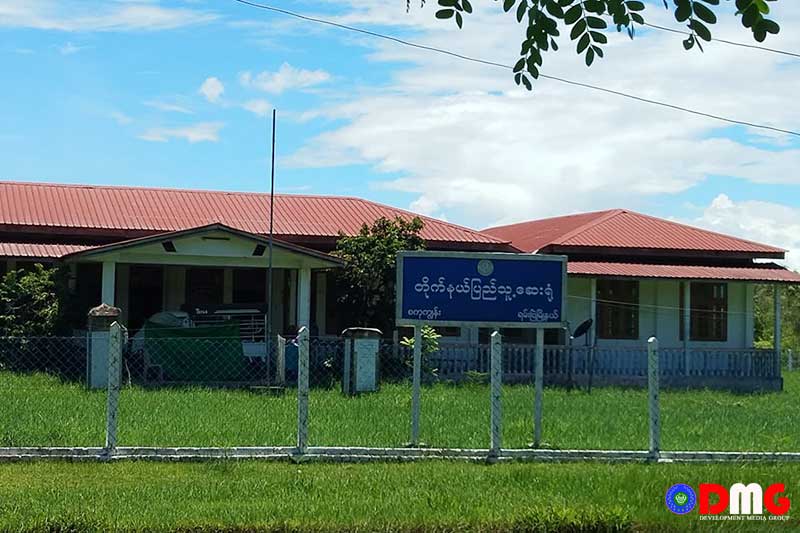 Kyaw Thu Htay | DMG
17 July, Sittwe 
Two cottage hospitals in Ramree and Taungup townships have been without doctors — the latter facility since 2017 — and face calls from local residents that they be properly staffed with licensed physicians. 
Villagers are demanding that doctors be assigned to Sakukyun cottage hospital in Ramree Township and Ngamauk Chaung cottage hospital in Taungup Township because populations in these areas face difficulties when medical emergencies arise. 
Sakukyun cottage hospital has lacked a doctor since 2017, with about 5,000 people depending on only two senior nurses there, villagers said. 
"When the weather is not good, it is risky to go to the town if there is an emergency case," said U Thein Kyaw, administrator of Yay Kaung Chaung village-tract. "When we cannot go to the town because of bad weather, some patients haven't gotten the medical treatment that they should be provided and have lost lives that should not have been lost." 
Residents of villages on Sakukyun Island rely on waterways to get to Ramree or Taungup towns and it takes about four hours by boat, locals say. 
"Our region needs a doctor because it is an island and has to depend on the waterway only," said U Thein Kyaw. 
Ngamauk Chaung cottage hospital in Pan Tin Kyun village has also lacked a doctor, since 2019, and about 9,000 people rely on just two senior nurses at the facility, presenting obvious shortcomings in the accessibility of healthcare services, residents said. 
"We have to depend on the waterway only to go to Taungup. The trip is one time a day," said U Chit Kyaw, chair of Pan Tin Kyun village clinic supporting committee.