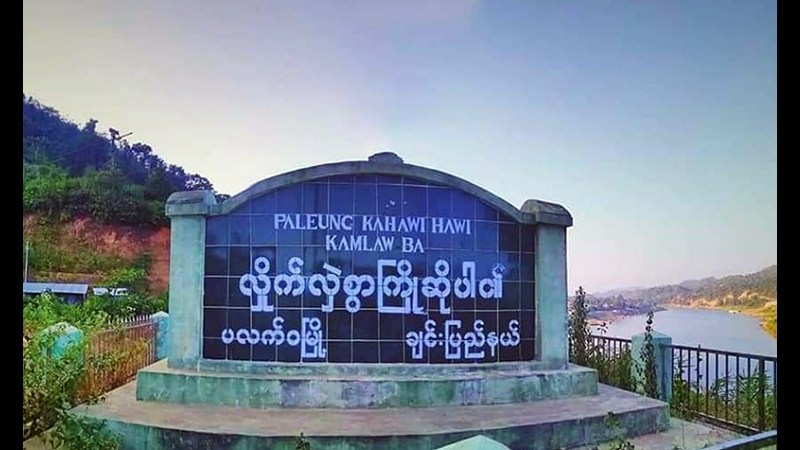 Myo Thiri Kyaw | DMG
22 July, Paletwa

Residents of more than 60 villages along the upper reaches of the Kaladan River in Paletwa Township, Chin State, are in urgent need of food and medicine, according to locals.

Some malaria and dengue fever cases have been reported among local people who are facing shortages of basic medicines amid the rainy season, said U Nga Lone, a resident of Htaron Ai village.

"There is no medicine in the village, even if you're willing to pay K500 [US$0.35] for a paracetamol pill. Local people can die of malaria and dengue fever due to lack of medicine," he said.

The number of sick people has been increasing in recent days, villagers say.

A military checkpoint set up near Yoke Wa village has barred ferry boats that normally commute from Paletwa town to villages along the upper reaches of the Kaladan River from transporting medicine, according to residents.

Earlier this month, the military seized medicine brought from Paletwa town to treat 20 malarial residents of Daletmay village, said a health worker who refused to be named for security reasons.

Patients are being provided with inadequate healthcare services and medicine, the health worker added.

"We are now offering healthcare services and medicine to malaria patients. We have only drugs for malaria patients and no more medicine for other patients. We are almost running out of all the drugs," he explained.

The military should allow locals to bring medicine into the area if they have referrals from respective village administrators and rural healthcare centres, he said.

The local government also faces difficulties assisting people in transporting food and medicine into areas where security has been tightened due to intensifying hostilities between the military and Arakan Army, said U Soe Htet, Chin State minister for Municipal Affairs, Electricity and Industry.

"There are ongoing clashes between the Arakan Army and the military in the area. Neither civil society organisations nor local government can help local people transport food and medicine into the area because security restrictions have been in place. The situation can be changed by the military only," the minister said.

He continued that the military had halted the conveyance of medicine into the area because it worried about the medicine ending up in the wrong hands.

DMG phoned Brig-Gen Zaw Min Tun and Maj-Gen Tun Tun Nyi from the Tatmadaw True News Information Team seeking comment on the military's ban on the transportation of medicine, but they could not be reached.

The number of internally displaced people (IDPs) who have fled their homes due to hostilities between the Tatmadaw and Arakan Army in Paletwa Township has surpassed 7,000, many of whom are in need of food, medicines and other basic provisions.