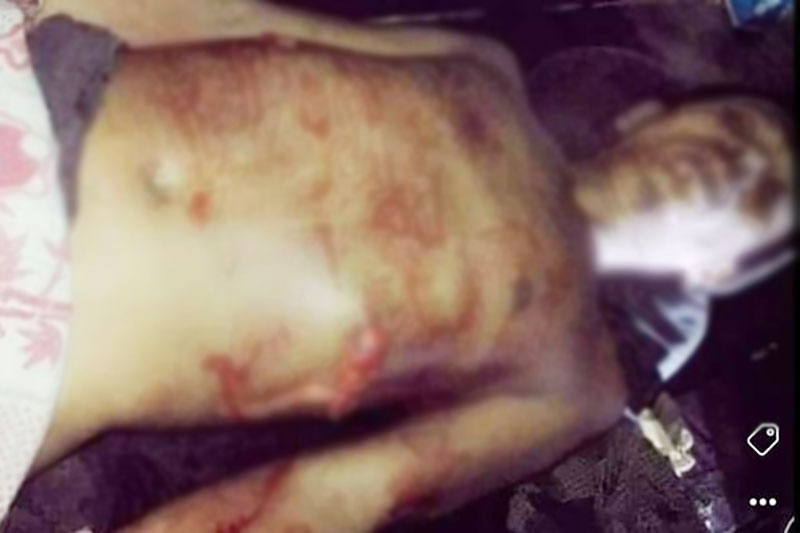 Hnin Nwe | DMG
1 September, Kyauktaw

A resident of Kyaukgusu village in Arakan State's Kyauktaw Township was shot dead by security personnel on August 31, locals said.

A military regiment entered Kyaukgusu village and conducted a home-to-home search at around 3 p.m. on Monday, villagers said.

A 40-year-old man identified as U Sein Thar Aung was shot and killed when military security personnel opened fire on villagers returning from farmlands at about 6 p.m., said U Tun Yin, a resident of Kyaukgusu village.

"I think they [villagers] didn't know about the military troops in the village because they were working on their farms when the military troops entered the village," he told DMG. "The victim sustained two gunshot wounds when security personnel from the military in the village opened fire on them. The victim was able to return home but died from severe blood loss at around 9 p.m. on the day."

The victim received two gunshot wounds to his abdomen and right arm in the shooting. The victim died from severe blood loss because he didn't receive medical treatment in time, the villagers said.

Some villagers have reportedly fled their homes following the incident and the body of the victim was cremated by residents who remained in the village on September 1.

Villagers who left their homes alleged that the military forcibly tried to intimidate the residents to sign a commitment paper saying the military did nothing wrong.

Troops also detained some residents from nearby villages and interrogated them. The detention of villagers by the military has prompted many residents from Thazi, Shwepyi, Kyaukgusu, Alaekyun and Myauktaung villages to flee their homes for safer locations.

"We face difficulty to take shelter in a village amid the ongoing COVID-19 pandemic because every village restricts entry and exit of strangers. But we were allowed to shelter in the village on humanitarian grounds. We are afraid of being infected with the virus but our life is more important than the virus," U Tun Yin said.

An Arakan State MP for Kyauktaw Township, U Maung Maung, confirmed that a civilian from Kyaukgusu village was shot dead by the military, with some residents being arrested.

"I was informed that troops entered Kyaukgusu village and detained some residents for interrogation. I can't say exactly as to whether the military conducted a search operation and detained villagers based on a tipoff," he said.

DMG contacted Maj-Gen Zaw Min Tun and Maj-Gen Tun Tun Nyi of the Tatmadaw True News Information Team for comment on the incident, but they could not be reached.

A resident of Kyauktaw Township was shot dead by the military on August 26 and a woman from Apaukwa village was killed and three others injured by artillery shelling on August 27.