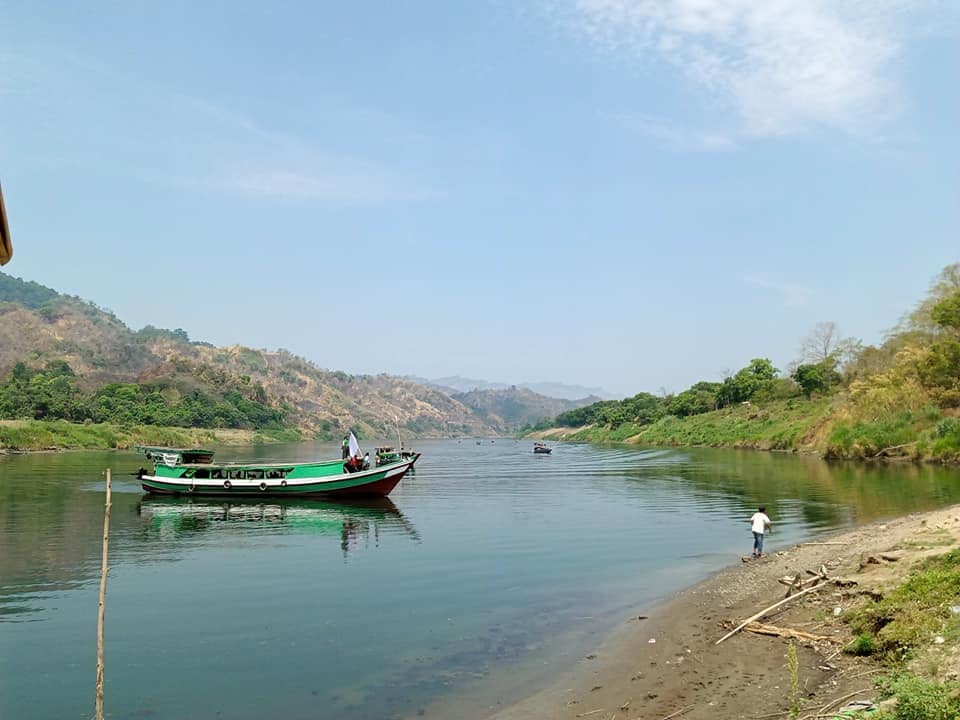 Hnin Nwe | DMG
16 September, Paletw 
The Chin State government is preparing to take action against 41 people in Paletwa Township, including internally displaced people (IDPs), for allegedly breaching a curfew order, as well as health regulations put in place to prevent the spread of COVID-19.      
According to Chin State government spokesperson U Soe Htet, the people in question were travelling in groups along forest routes as traffic along motorways and waterways has been restricted amid a regional COVID-19 outbreak, and were travelling during curfew hours.  
"They encountered Tatmadaw troops in the forest when they lost track of the route to their destination. It was at about 8 p.m.," U Soe Htet told DMG. "The curfew order is from 6 p.m. to 6 a.m. They breached two laws." 
The curfew order was imposed in Paletwa Township on November 9, 2019, due to armed conflict between the Tatmadaw and the Arakan Army in the area. 
The 41 people are now under home quarantine and relevant authorities are preparing to take legal action against them, U Soe Htet said.  
A total of 28 men and 13 women from Paletwa Township were arrested by the Tatmadaw on September 9 on their way to home after working as porters at Yay Tin Khun village, some of those arrested told DMG.  
They were released on September 11, with some of the men in the group alleging that they were beaten during interrogation, their families said.    
In a statement on September 15, the Tatmadaw True News Information Team said that Daw Shwe Lone aka Khaing Thinzar Lwin was found with 40 porters carrying suspected goods from Abaung Thar village to Paletwa town. The statement said they were carrying the goods without informing the relevant security forces and while passing through restricted areas.  
They were detained and transferred to the Paletwa Township police station and township General Administration Department, with action to be taken under Section 188 of the Penal Code for failing to follow a regional order, the Tatmadaw said. 
However, family members of those arrested said they were detained prior to the curfew order taking effect.   
"It was approximately just past 5 p.m. when my younger brother was arrested. They were taken to the military regiment at about 8 p.m. The Tatmadaw might be indicating the time they were taken there," said U Aung Aung.  
Villagers said they knew the area in which they were arrested is restricted but used it to travel given that their livelihoods were on the line, said a detained villager, who added that they had received documents from the General Administration Department (GAD) that they hoped would smooth their passage. 
"We do not have a job to work here to earn money for the families' lives. So, we took documents from the township GAD and worked there. We showed the documents when we were arrested. But they did not say anything," said the detained villager, who did not want to reveal their name for security reasons.