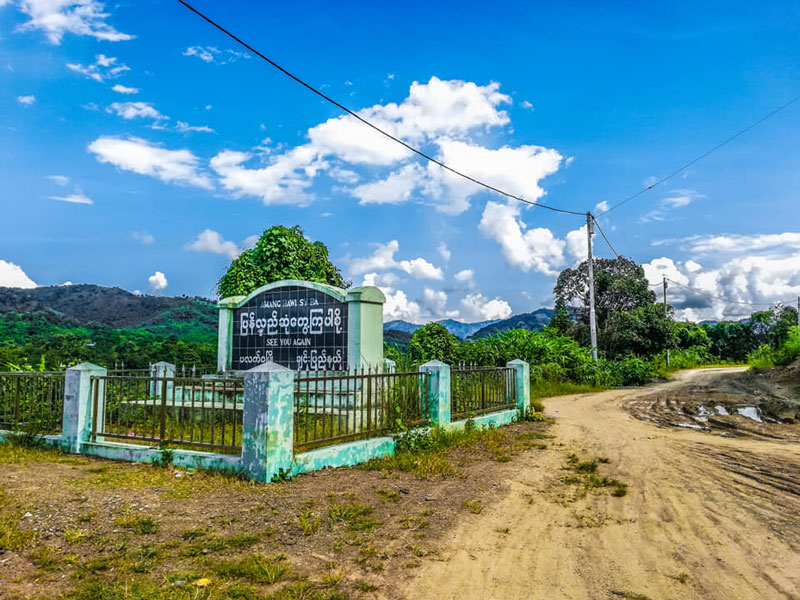 Min Tun | DMG
15 October 2020, Sittwe 
Chin State civil society organisations have expressed concerns about uncertainty hanging over whether elections will be held in Paletwa Township, where conflict centred on neighbouring Arakan State has spilled over and continues to affect lives and livelihoods. 
The seven Chin State CSOs that make up the Khumi Affairs Coordination Council (KACC) jointly announced on October 14 that they worried elections for the four constituencies on the ballot in Paletwa Township next month would not take place due to fighting in the region between the military and Arakan Army.   
The vice chairman of the KACC said the council is demanding that elections be held, concerned that the government might proffer security reasons as an explanation for not holding a vote in Paletwa.   
"There have been travel restrictions enforced by the government, giving security reasons," said Salai Saw Mya, the vice chair. "On the other hand, the AA have entered and taken bases and made movements. We are worried about not holding elections, giving these security reasons. That is why we made a statement urging the government to hold elections without fail." 
Elections are a key process for the survival of democracy and also a political means through which people's aspirations can be demanded and advocated, the KACC statement said. 
"If there are no elections, the people's representation will be lost. And the person who would be speaking on behalf of us will not exist. The conditions will get worse. Locals will feel they are neglected," Salai Saw Mya said. 
Wednesday's statement appealed to the Union government, as well as the Union Election Commission (UEC) and its subcommissions. 
If the Tatmadaw takes security responsibility for the township, elections can be held, asserted U Soe Htet, the Chin State minister for Development Affairs, Electricity and Industry. 
U Soe Htet will contest in the November election for a Paletwa Township seat. 
"Except for those places where the AA is active, the remaining places can have elections. People are willing to turn out and vote in Paletwa. They want to vote," he said. 
Ko Tin Tun Aung, a resident of Paletwa, said local people are interested to vote, while many expect only those in Paletwa town may be given that opportunity on November 8.  
"Livelihoods are difficult and the fighting has gone from sporadic to widespread. Even if we win in elections, there is no guarantee for us. We are in a situation where there is no guarantee for our life," he added. 
The KACC statement also demanded that armed organisations not threaten prospects for holding elections.  
The UEC has not yet announced which townships in conflict-hit western Myanmar will not vote on November 8. The commission previously indicated that it would publicise that information sometime this month.