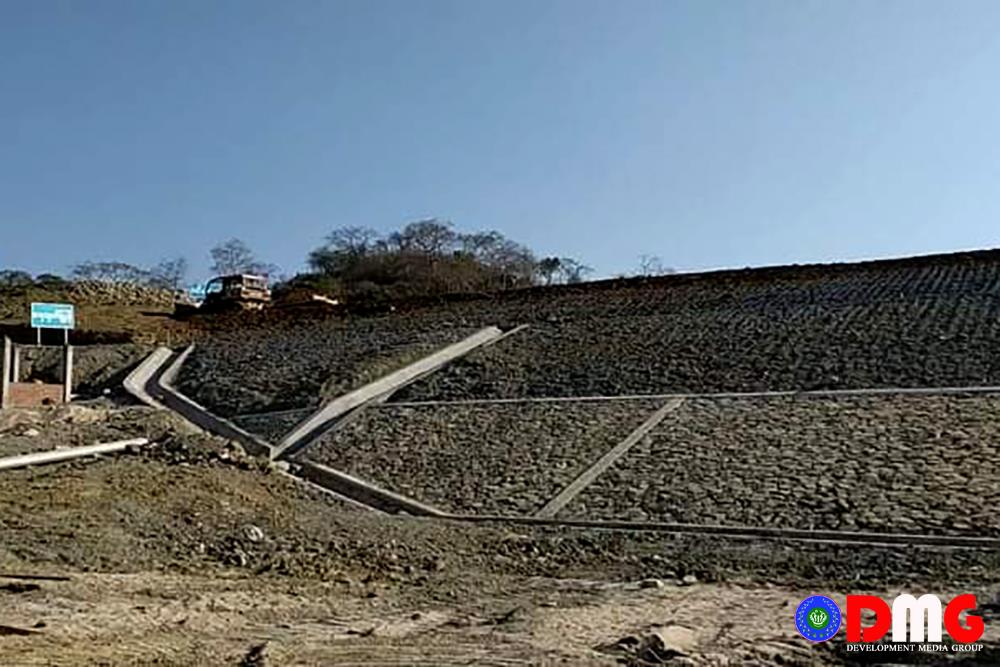 Aung Kaung Zaw | DMG
28 January 2021, Manaung    
The Manaung Township General Administration Department (GAD) in Arakan State said it has submitted a request to the state government to provide compensation to farmers whose lands were confiscated in the construction of a dam to supply drinking water for the township's Pyinkauk village. 
The dam was built in 2020, and the local GAD is seeking compensation for farmers who had land confiscated to make way for the dam, said U Kyan Aye, the Manaung Township administrator. 
"We do not know how much farmers will be provided. I think it is nearly K2 million [$1,500]. The compensation is not based on the number of acres of the land. The farmers are not paid for the value of the land confiscated," he told DMG. 
Nearly 53 acres of land owned by 18 farmers, nine of them having land-use rights, were included in the dam area. 
If farmers are only paid compensation for the land, they will ultimately face financial hardship with the land loss affecting their livelihoods, said U Phoe Yi. He is a local farmer who had more than 4 acres of his farmland confiscated for the dam project. 
"I do not have a job now. If I am paid only compensation, I might face difficulty. We agreed to give the land because they told us they would pay for the land at prices higher than the local market price," he said. 
Local farmers have sought a compensation arrangement that factors in losses to output in addition to the fair market value of the land. 
"Several acres of land growing perennial trees, teak and tobacco were confiscated for the dam project. I want the government to pay compensation and the value of the land to farmers, whether they have land-use rights or not, as well as freehold land owners," said Ko Tin Maung Htwe, a farmer in Pyinkauk village.