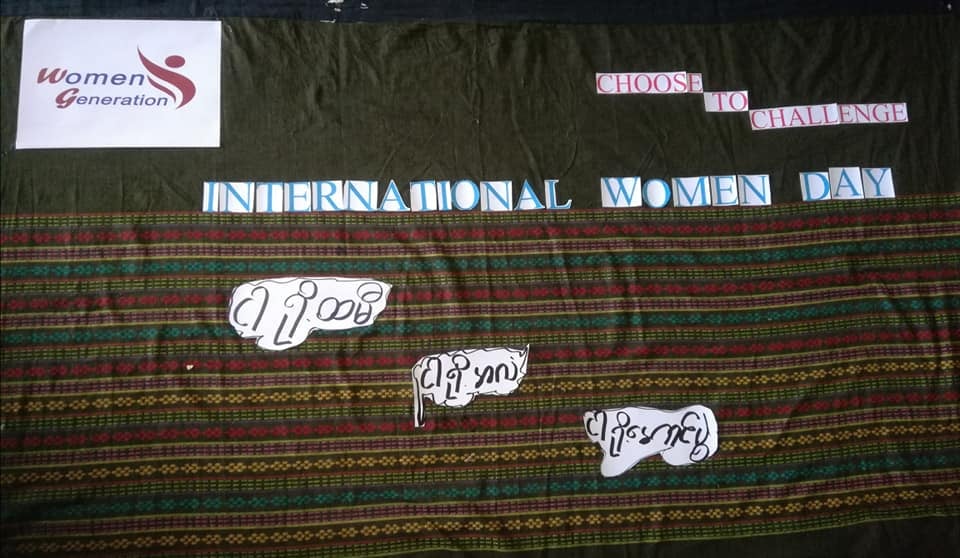 DMG Newsroom
12 March 2021, Sittwe 
A women's group's pro-democracy campaign in Arakan State under the motto "Our Htamein [sarong], Our Flag, Our victory" to mark International Women's Day on March 8 at Ngapali Beach has drawn both support and criticism. 
Some critics contended that Arakan State has its own flag and that the htamein, as a women's garment, should not be raised as a flag. 
Ma Khin Myint Zaw, a manager of the Women Generation group, responded to the criticism by saying that flying the htamein as a flag was not meant politically. 
"We did it to mark International Women's Day. It does not mean a political situation. We did not mean to harm Arakan State. It is only a wish of our organisation," she said. 
"For us, our htamein is our victory flag. It must be our victory. We show our belief that htamein is not a bad thing," she added. 
Ko Min Bar Chay, an activist in Sittwe, said people should do something that represents women rather than criticising the campaign of the women. 
"Anyone who is seeking change, or who believes himself a pundit, or from an educated circle or any other class, needs to listen to the voices of the women. We need to listen," he said.