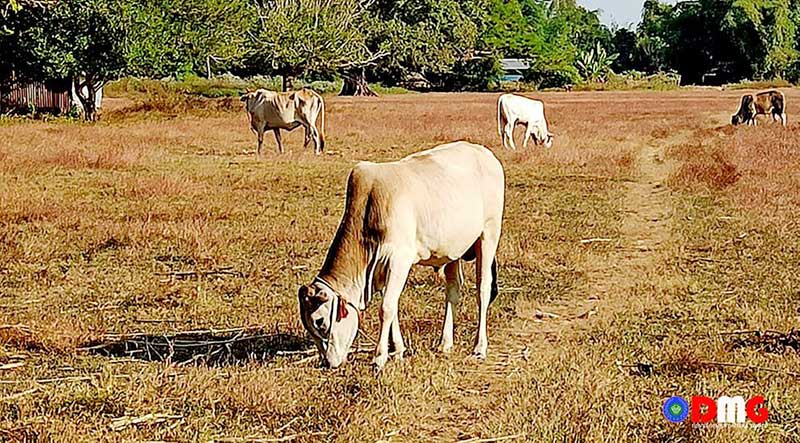 DMG Newsroom
16 March 2021, Manaung
A cattle disease has broken out at some villages in Manaung Township, Arakan State, with cow deaths reported since early March, according to residents.
A total of six cows had died in Phet Yar and Thit Pyin villages, said U Lu Hla Gyi, a resident of Phet Yar village.
"We provided medical treatment but none of the cows recovered. They died during medical treatment," he said.
Three cows each from Phet Yar and Thit Pyin villages have died in recent weeks, with U Lu Hla Gyi speculating that leg rot may have killed them.
Dr. U Than Win, head of the Livestock Breeding and Veterinary Department in Manaung Township, said: "We are not told about the disease. If a disease broke out, I will arrange to provide a vaccine."
Some cattle ranchers and farmers are facing losses as their cows have succumbed to disease.
Between June 2020 and March of this year, a total of 40 cows died of disease in Manaung Township, according to figures compiled by DMG.