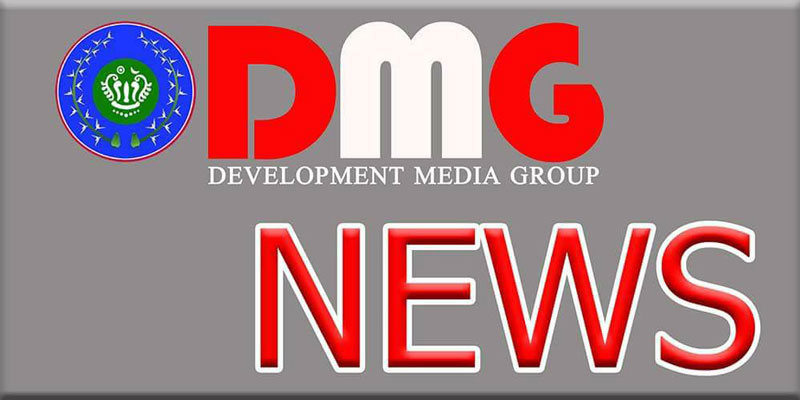 DMG Newsroom
5 April 2021, Kyauktaw 
A mother and two of her sons were killed, and another son was injured when an unexploded shell blew up in Arakan State's Kyauktaw Township on Sunday. 
The woman, 35, and her two sons, ages 5 and 2, died as the shell exploded in the compound of their home in Shwe Pyi village at about noon on April 4. The other son, 7, was seriously injured, according to villagers. 
"We don't know where they got that shell from. When we went to see what had happened after the sound of a blast, we found them lying in a pool of blood. We bandaged them hoping that it would help stop the bleeding. However, the youngest child died there," said U Maung Mae Sein of Shwe Pyi village.   
The 5-year-old and his mother died on the way to the hospital and on arrival at the hospital respectively. The eldest child is receiving treatment at Kyauktaw Township Hospital and is no longer in critical condition, according to the villagers. 
Six civilians were killed and 17 others were injured by landmines and unexploded ordnance in Kyauktaw alone during the two years of fighting between Myanmar's military and the Arakan Army (AA). 
The military began clearing landmines in Arakan State in February. But it has not been able to remove mines planted on forested and mountainous terrain, where they pose significant dangers to Arakanese rural populations, which are often dependent on forests and mountains for their livelihoods.  
Former Lower House lawmaker U Oo Tun Win of Kyauktaw Township suggested that in undertaking landmine clearance efforts, the military should give priority to areas that saw active conflict 
"The military is clearing mines. We acknowledge and welcome that. But it is important that the military gives priority to villages and their environs where armed clashes took place," he said. 
According to the Rakhine Ethnics Congress, 42 civilians were killed and at least 81 others were injured by landmines and explosive remnants of war across Arakan State since the fighting began in late 2018.