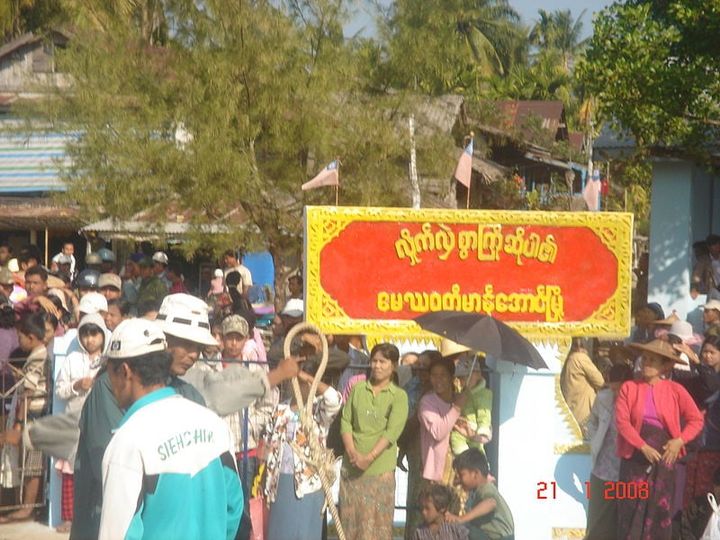 DMG Newsroom
3 May 2021, Manaung

The State Administration Council (SAC) is collecting lists of people in order to "restructure" militia groups in Manaung Township, according to residents.

U Kyan Aye, chair of the Manaung Township Administration Council, said the list is being collected to substitute new members for deceased former members. A militia group in a given village-tract was formed of 30 people previously.

"Some members died and lists are being collected as new members need to fill in," U Kyan Aye said.

Residents are eyeing the restructuring warily, said a resident who did not want to reveal their name for safety reasons.

"Those who join the militia group are concerned that the restructuring of the militia will aim to help the military as they need more forces," he said.

Another resident said the militia's restructuring was a constitutional prerogative of the military aka Tatmadaw.

"The 2008 Constitution says the Tatmadaw can form militia groups. So, I think it is done according to the Constitution because it is not abolished," the resident said.

Article 340 of the Constitution states: "With the approval of the National Defence and Security Council, the Defence Services has the authority to administer the participation of the entire people in the Security and Defence of the Union. The strategy of the people's militia shall be carried out under the leadership of the Defence Services."

There are 36 village-tracts, five wards and 136 villages in Manaung Township.