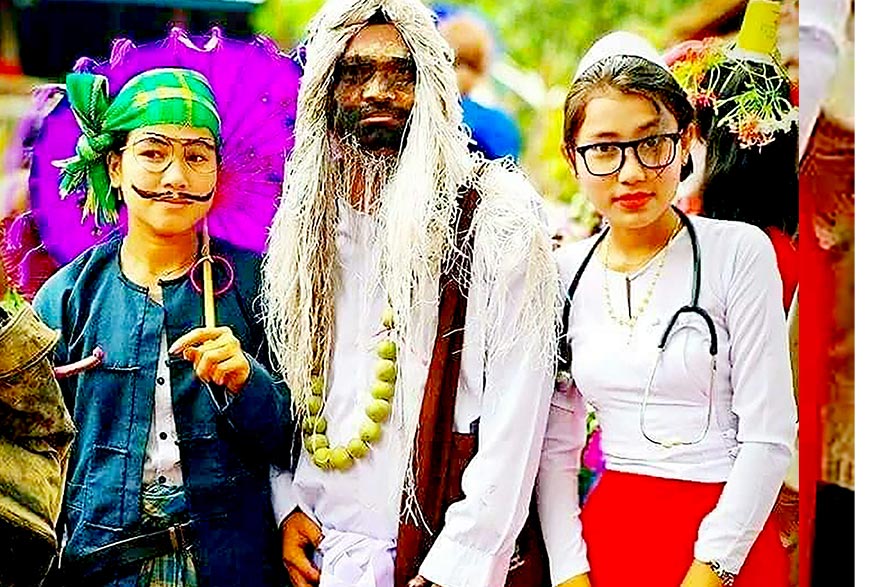 DMG Newsroom
12 May 2021, Ramree 
Kinship gatherings will be held in Konbaung village, part of Arakan State's Ramree Township, in June, reviving a long-running tradition that was forgone last year due to the COVID-19 pandemic. 
U Than, a resident of Konbaung village, said the traditional kinship visit was an annual event dating back many years, but due to the pandemic it did not take place in 2020.  
"Due to last year's COVID-19 pandemic, the traditional relatives' visit was cancelled. This year, the event is scheduled for June 5 and 6. Previously, the event was held in May," he said.  
"People from other villages and towns also visit the village to enjoy the event. There are people who come because they have never seen it. This year, too, we invite you to visit our traditional kinship festival," U Than added. 
Per tradition, relatives from the south and north of the village visit each other to catch up on each others' affairs and the family's goings on over the previous year. The tradition of visiting relatives has been taking place in Rampauk and Konbaung, both villages in Ramree Township, since ancient times, and the practice lives on to this day. 
There are 252 households in Konbaung village, with a population of 1,198.