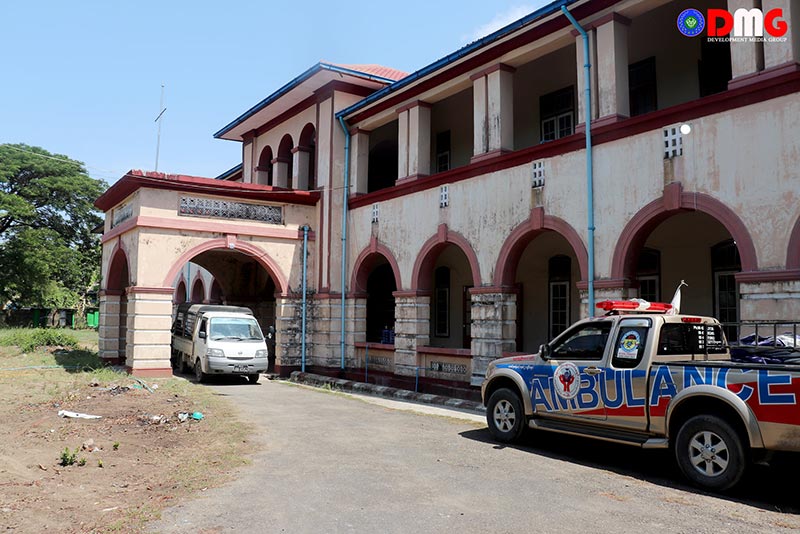 DMG Newsroom
13 May 2021, Sittwe 
A quarantine centre is set to reopen in the Arakan State capital Sittwe after four returnees from Bangladesh tested positive for COVID-19 this week, according to the Arakan State Administration Council. 
A site at an old Sittwe College building is again being prepared as a quarantine centre in the event that more cases arise, said U Hla Thein, a spokesman for the Arakan State Administration Council. 
"Yesterday, we monitored the patients who tested positive for the virus. Then we will check the people who enter and leave the border trade camp," he said, adding that the coronavirus-positive patients have not been allowed to disembark from the vessel they arrived on.  
"They have a 10-day quarantine on board. We are making necessary preparations to treat more patients."   
U Hla Thein said those who tested positive for the virus did not show any symptoms and were in good health. 
He went on to say that despite the presence of COVID-19 patients, there were no plans to close the border trade point in Sittwe. 
U Zaw Zaw Tun, secretary of the Rakhine Ethnics Congress (REC), said those diagnosed with the virus were not a concern so long as they were prevented from interacting with the general public. 
"It is said that the virus patients were isolated on the boat. In that case, there is not much to worry about. If you have been exposed to the virus, you may need to be careful. How much do the authorities know about this situation? This is important," he said. 
The Sittwe border trade post was closed in August 2020 due to a regional outbreak of the virus, and reopened last month. 
With alarming rates of coronavirus infection and related fatalities in neighbouring India and Bangladesh over recent weeks, locals in Arakan State are eyeing cross-border commerce warily.