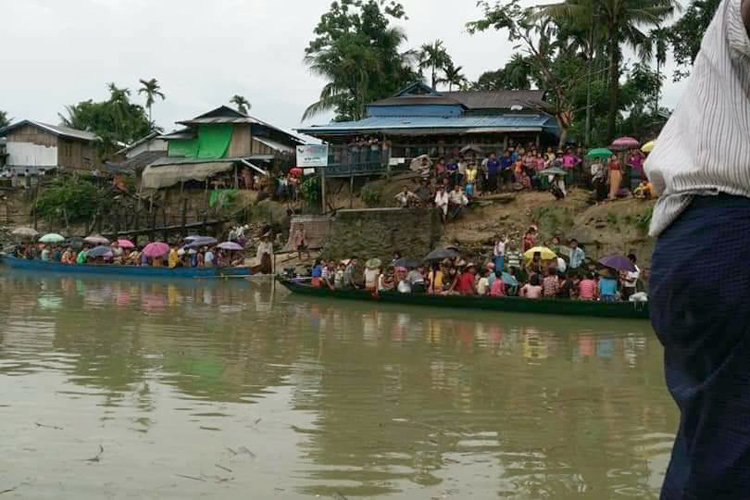 Su Mon | DMG
1 July, Sittwe
Due to the growing number IDPs in northern Arakan State resulting from intensified clashes between the AA and the Tatmadaw the requirements for additional food supplies has increased in IDP camps.

Pauk Taw Pyin IDP camp at a monastery in Ponnagyun Township has received a total of 484 refugees on 30 June, the camp is in dire need of food and health care service, said U Arrekha, the monk who is managing the camp.
"Refugees have sufficient shelter, but we desperately require food and health care," the monk said.

Meanwhile, the number of refugees in Poe Shwee Phyin IDP camp from Ponnagyun Township has been increasing and food supplies are required for 2100 people presently.
Ko Aung Kyaw, information officer of Poe Shwee Pyin Allied Social Service, said: "We have enough places for refugees to stay. Our immediate requirements are for food supplies and health care services."
The ministry of Social Welfare, Relief and Resettlement has reportedly provided subsidies of MMK9000 (US$6) per person for each month for refugees from Pauk Taw Pyin and Poe Shwee Pyin camps.
The ongoing clashes in the six townships of Arakan State have forced almost 50,000 people to flee from their homes and they are now staying in 59 IDP camps that lack the creature comforts of their homes, according to relief organizations.