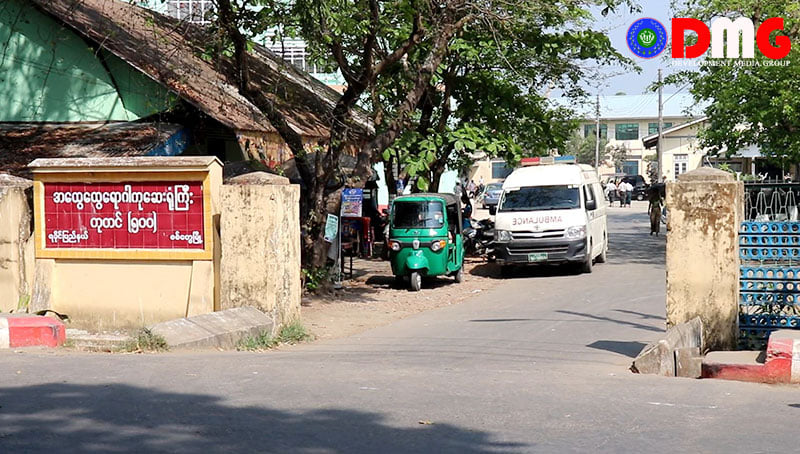 DMG Newsroom
21 July 2021, Sittwe

Ten policemen will provide security for nurses at Sittwe General Hospital after some caregivers there threatened them, a member of the Arakan State military council, U Hla Thein, told DMG on July 21.

"They have been sent to the hospital since 2 p.m. today. We asked the superintendent of the hospital to make sure the policemen are not to be infected with Covid-19," U Hla Thein said.

On Wednesday morning, about 10 nurses did not report to the hospital for duty, and the Arakan State-level State Administration Council (SAC) arranged security for them after negotiation with them, he added.

"They did not want to come to the hospital because some caregivers threatened their lives. Some said rude words. After our intervention, they have returned to work now," he said.

There was reportedly a row between nurses and caregivers in previous days due to insufficient supplies of medical oxygen. The state-level SAC said it was reported that there were threats against nurses on social media, and that it would take action against those making the threats.

A video that went viral on social media on July 20 purports to show caregivers cursing at nurses on duty.

One nurse told DMG that she would return to work only after the caregivers apologised to them.