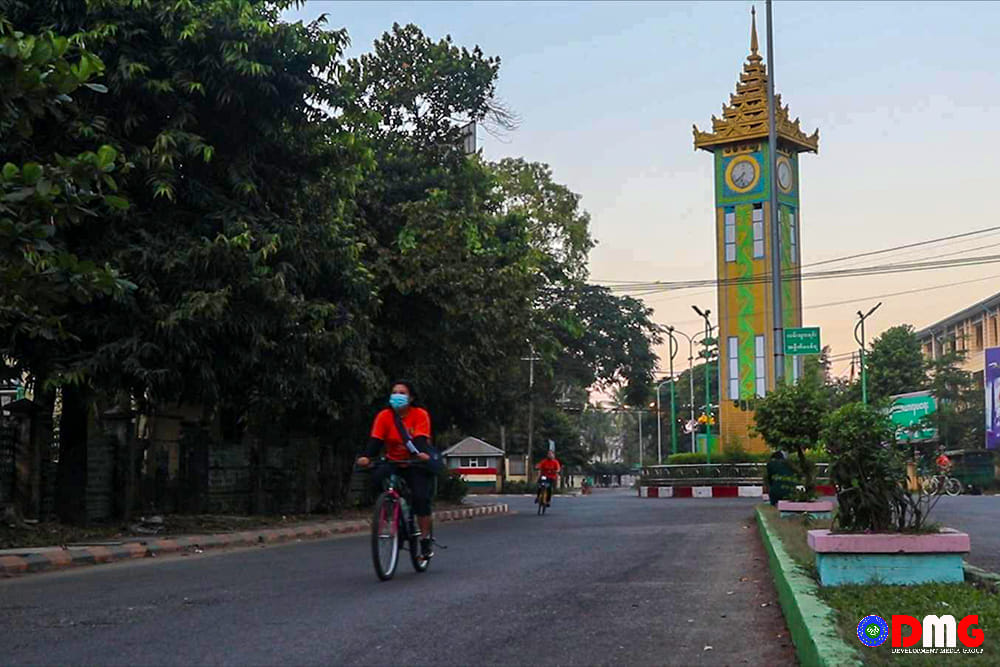 DMG Newsroom
2 December 2021, Sittwe

The Arakan State regime council is keeping a watchful eye on motorways, waterways and air travel to mitigate the spread of Covid-19, said U Hla Thein, spokesperson for the state's military government, as concerns grow over the global rise of a new coronavirus variant, Omicron.

"We are watching carefully so as not to introduce new Covid-19 infections to the state," U Hla Thein said.

Authorities are focusing their monitoring on airports, frequented illegal border crossings and border trade gates, he said.

On December 1, seven airline passengers in the Arakan State capital Sittwe tested positive for Covid-19. Nine people in Sittwe who returned from border trading in Bangladesh and another two people who were air passengers tested positive for the virus on November 30.

Daw Saw San Nyein Thu, chairperson of the Rakhine Women's Initiative Organization, said people had grown lax in following Covid-19 regulations, as evidenced by fewer and fewer individuals wearing face masks in public.

"The government needs to be strict with the people to ensure adherence to Covid-19 prevention regulations. Each person needs to take heed of the directives issued by the Ministry of Health. At the moment, neither of the two are being responsible when it comes to preventing Covid-19 infections," she said.

Ko Zaw Tun Hlaing, part of a team monitoring the Covid-19 situation in Arakan State, said authorities should be stricter at airports and border trade centres to prevent the spread of Covid-19.

"The new variant Omicron has not arrived in Myanmar, but is in our neighbouring countries," he said. "No one can say exactly whether it will arrive in Myanmar or not. People should not be careless when the infection rate of the third wave of Covid-19 is decreasing. People should wear masks and avoid making crowds and hold events in line with the Covid-19 prevention regulations."

The new Omicron variant was first detected in South Africa last month and at least 24 countries had reported cases as of December 1.