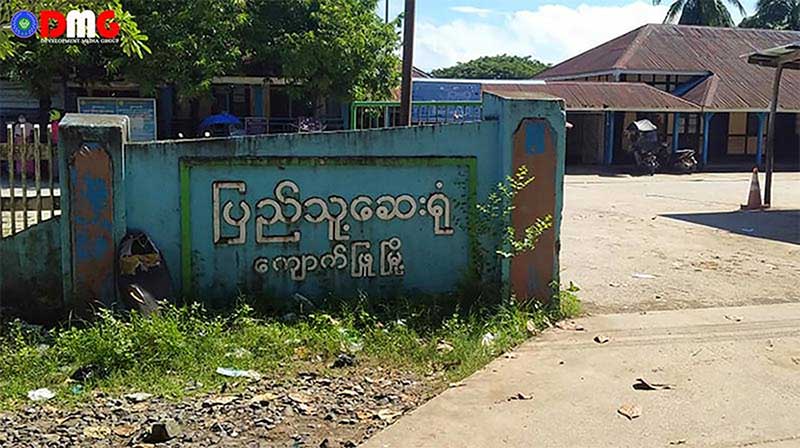 DMG Newsroom
27 January 2022, Kyaukphyu 
A 4-month-old baby was found to have been infected with Covid-19 at Kyaukphyu Airport in Arakan State on Wednesday.
The boy, who was supposed to be on a flight from Kyaukphyu to Myanmar's commercial capital Yangon, was diagnosed with coronavirus pre-departure. The Kyaukphyu Township Health Department said the boy's mother did not test positive for the virus.
"The baby boy was found to have been diagnosed with Covid-19 at about 3 p.m. on January 26 as the Department of Public Health instructed domestic air travellers from Arakan State to submit to pre-boarding Covid-19 test requirements," said the boy's grandmother.
The infant patient is receiving treatment at Kyaukphyu Township Hospital. The baby boy's home has been placed on lockdown, said a healthcare worker from the local Department of Health.
Fourteen air travellers in Arakan State were found to have been infected with Covid-19 so far this year.
Myanmar's Ministry of Health reported that there were 168 new Covid-19 cases reported nationwide on January 27, bringing the country's pandemic total to 534,671 infections.
"Death toll still stands at 19,310 without casualties for four consecutive days," state media reported on Friday.