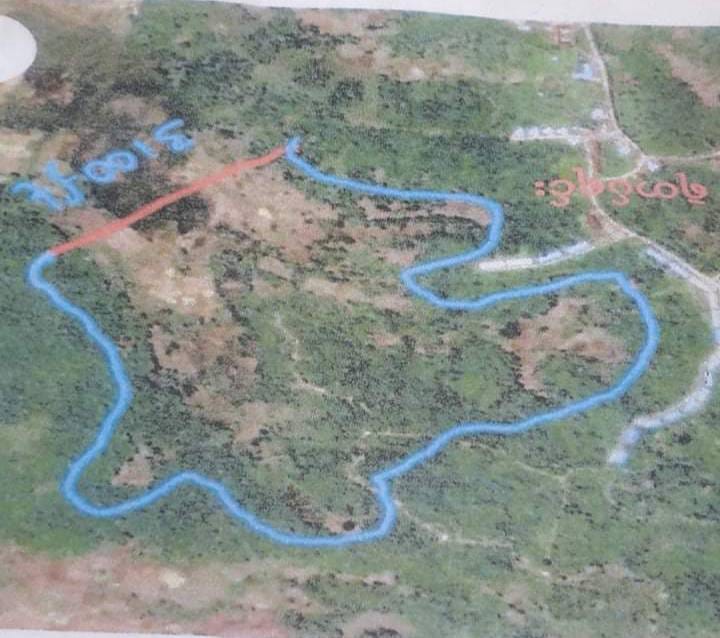 DMG Newsroom
7 March 2022, Kyaukphyu

Soil tests are being carried out in order to build a reservoir between Ohntaw and Pyaine Si Kay villages in Arakan State's Kyaukphyu Township as part of efforts to supply more water to townspeople, according to concerned officials.

U Maung Shun, the administrator of Ohntaw village-tract, said that a feasibility study is being carried out to determine if a reservoir can be built at the site.

"The government has been conducting soil tests for construction of a reservoir since more than a month ago. But it is not clear whether the reservoir will be built or not," the village-tract administrator added.

The planned project area will cover about 200 acres of farmland, including more than 60 acres of farmland owned by 23 local farmers from two villages, as well as vacant land, according to locals.

Local farmers whose farmlands are located in the project area are reluctant to accept the government's plan to build the reservoir, which would lead to the loss of some of their lands.

"Local farmers were summoned to the village administrator's home on February 2," said U Maung Aye Than, a resident of Ohntaw village. "Officials have explained that compensation will be paid to landowners if farmlands are included in the project site. We cannot sell our farmlands. If the reservoir is built, local farmers will have difficulty finding food and shelter."

Government officials said they would pay K1.8 million per acre to those involved in the project during a meeting with local farmers on February 2.

"What are we to do if we have to sell our farmland for construction of a reservoir, given that the locals depend on farmland for their livelihood? The government promised compensation of K1.8 million per acre, but we could not sell our farmlands," said Daw Khin Yi, a resident of Ohntaw village.

The current market value of one acre of farmland in the region is reportedly around K20 million, and locals are worried that if their farmland is sold for the building of the reservoir, it will deprive affected families in the project area of food, shelter and livelihood.

Some locals have also said that they oppose construction of the reservoir because pasture lands for their cattle would be lost as a result.