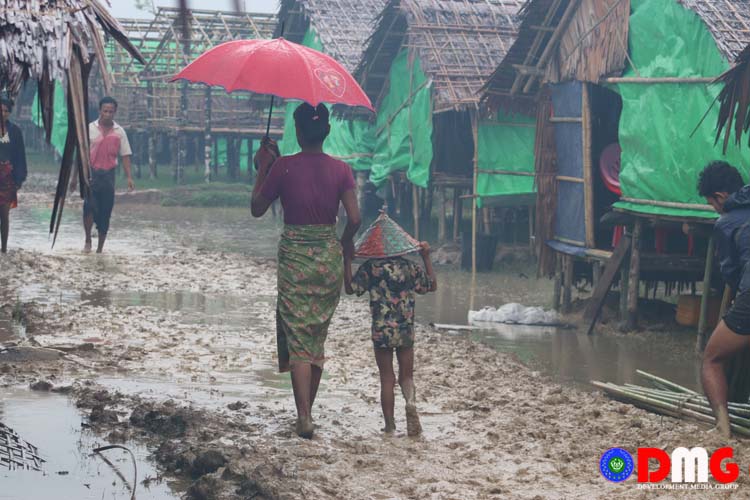 Khin Tharaphy Oo | DMG
25 July, Sittwe

Medical staff are facing challenges to provide health care service for people from remote areas in northern Arakan State where armed conflicts continue, according to the Department of Public Health in Arakan State.

Medical staff could not go and provide health care services in sensitive and high-risk areas, said Dr Soe Win Paing, assistant director of the Department of Public Health in Arakan State.

"The areas where armed struggles are taking place are not safe for medical staff. So, we cannot provide health care services when fighting occurs, but midwives and supervisor (2) from our branch office nearby are providing some services," he said.

The number of IDP camps in Arakan State has been over 60 now and the department has been providing health care services two times a week in each camp.

Seasonal influenza has spread in IDP camps and refugees want the department to open clinics for IDPs.

The department is watching whether infectious diseases spread in IDP camps and they're providing proper treatment for patients in the camps.

"The health of people can depend on the weather. It's raining now and during the rainy season people are prone to get head colds and to feel congested. Fortunately, now there are no reports of patients with deadly infectious diseases," Dr Soe Win Paing said.

Over 50,000 of displaced people are now taking shelter in over 60 IDP camps following the ongoing conflicts in northern Arakan State and they urgently need drinking water and clean toilets.