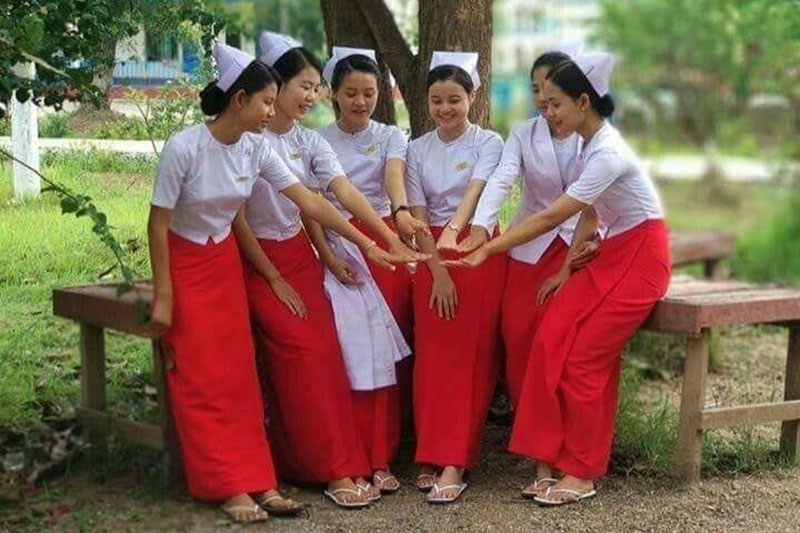 DMG Newsroom
13 May 2022, Sittwe 
The junta's Ministry of Health has required all those who have graduated from universities of medicine in 2020 and 2021 to work at public hospitals. 
In its notice issued on Friday, the ministry said anyone who has graduated from universities of medicine in 2020 and 2021 after completing their apprenticeships at teaching hospitals will have to continue to work at public hospitals. 
According to the ministry, a total of 1,222 people graduated from medicine universities in 2020 and 2021. 
The notice, citing the rules and regulations in the university admission guidelines for those attending their first year at universities of medicine, the said graduates must serve as civil servants for three years without fail when they are required by the country. 
The majority of the graduates will not follow the notice because of the current political situation, said a health worker who did not want to be named. 
"No matter how many notices are issued, only a few will serve in the ministry as long as the political situation is unstable," he said. 
The Health Ministry citing a shortage of doctors, said those who fail to serve in public hospitals for three years are subject to a fine of 60 million kyats and that medical licences will also not be issued to them, effectively meaning they could not work in private hospitals or run their own health clinics. 
Since the military coup on February 1, 2021, many doctors and other healthcare workers in Myanmar have refused to work for the regime and joined the civil disobedience movement in opposition to its takeover.